Podcast: Play in new window | Download
Tune In On iTunes Apple Podcasts | Google Podcasts | Spotify | Android | Pandora | iHeartRadio | Stitcher | Email | TuneIn | Deezer | RSS | More
Ode to Joy is a musical and spiritual alloy. Even if Ludwig didn't mean it that way. And of course, I'm talking about Beethoven's Symphony #9. Or at least a section of it. If you wanna give your brain a revitalizing vacation, listen to the whole symphony:
https://www.youtube.com/watch?v=t3217H8JppI
 Or you can go to the Ode section here:
Imagine composing an Ode to Joy when you're deaf.
For that matter, imagine composing it with excellent hearing. But it's so much more excruciating to think of a gifted musician and composer unable to hear his own creation. And I'll bet Herr Beethoven was less than joyful at the loss of his hearing. And yet, the most recognizable section of his Symphony #9 contains the vocal poem about joy.
So, that's why I called it a musical and spiritual alloy. Because I believe the composer fused music with the message and created something even stronger than the two ingredients on their own.
I found the lyrics to that poem, written by Friedrich Schiller in 1785. And it was apparently revised in 1803 by none other than Ludwig himself. Keep in mind, this is translated from German to English. And those Germans have a hard time showing emotions (just kidding…sort of). So, the translated version isn't as pleasant to the ears as it would be if written in the romance languages. But it still works.
This is Ode to Joy. Notice the references to your Creator.
O friends, no more of these sounds!
Let us sing more cheerful songs,
More songs full of joy! Joy!
Joy, bright spark of divinity, daughter of Elysium,
Fire-inspired we tread within thy sanctuary.
Thy magic power re-unites all that custom has divided,
All men become brothers, under the sway of thy gentle wings.
Whoever has created an abiding friendship,
Or has won a true and loving wife,
All who can call at least one soul theirs, join our song of praise;
But those who cannot must creep tearfully away from our circle.
All creatures drink of joy at natures breast.
Just and unjust alike taste of her gift;
She gave us kisses and the fruit of the vine,
A tried friend to the end.
Even the worm can feel contentment,
And the cherub stands before God!
Gladly, like the heavenly bodies
Which He sent on their courses
Through the splendor of the firmament;
Thus, brothers, you should run your race,
Like a hero going to victory!
You millions, I embrace you.
This kiss is for all the world!
Brothers, above the starry canopy
There must dwell a loving father.
Do you fall in worship, you millions?
World, do you know your creator?
Seek Him in the heavens;
Above the stars must he dwell.
Stay tuned,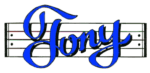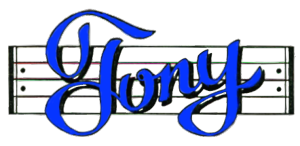 Get my Rhyme & Reason Podcast delivered (free) right to your device.
My books are also on Amazon.com or Apple Books
Grab yourself an un-cool T-shirt
Or how about some music for kids