Does selfishness rob you of the ability to obey the truth?
Would you recognize truth if it appeared right in front of your eyes? Or do you think truth is relative…every person develops his or her now truth? Maybe you're one of those who believe truth is unknowable or doesn't exist. In that case, I have a question for you. Is that true? If you can't trust that truth exists, you might even begin to doubt whether or not you even exist. It's a slippery slope that leads to the lowest possible place. Please don't go there. If you've read my articles, you know I'm a Christian. And you know I believe Jesus is "the Way, the Truth, and the Life". So, you can probably guess I believe it's a good idea to obey the Truth. But it goes much deeper…

I don't obey the Truth I find in Jesus out of fear. Not at all. My willingness to obey the Truth I find in Him is born out of love. First, His unfathomable love for me. Then, my feeble love for Him (in comparison). Love is the driving force. Without love, none of it matters. None of it makes sense. Our lives wouldn't have meaning. In fact, we wouldn't even be here without love. And here's where the "obey" part comes in…
This example is for kids: It's a good idea to obey your mom when she says to keep your hands off the stove…or your dad when he says not to throw gas on a fire. Why? Just because you're scared of them? No. It's because they want you to learn what's best for you. They know how to keep you safe, and they love you enough to protect you.
This example is for adults: As I write this it's Super Bowl Sunday, and it's a pretty big one for those of us here in Colorado. Not only is the 50th Super Bowl, but our Broncos are playing. Have you ever noticed how football games have rules? Hmm…is that because somebody just wants to tell everybody else what to do? No. It's because those rules keep players safer. And they make the game understandable to everyone involved. Without rules, who would know what was right or wrong? And how could anyone "win"?
There was a well-know commercial for a soft drink that used the slogan, "Obey Your Thirst". Not only is that slogan for a completely unhealthy drink, it's temporary at best. My suggestion is to dig into the Bible. Look closely at the writings of Paul. When you read with an open mind, you might be surprised to discover how much love fills you up. And I believe you'll find yourself wanting to obey the Truth of your Creator.
Go ahead and enjoy the Super Bowl today. But, after that, why not spend some time checking out what I'm talking about? Start laying up your treasures in Heaven, and don't let yourself be consumed by…
Worldliness
Where is your vision?
Where do you lay your treasure?
Have you been wanton?
And living in earthly pleasure?
Ask and receive not
And trust in your worldly friendship;
Then stand afflicted because of your lustful kinship.
Worldliness; don't let your joy turn into heaviness!
Worldliness; don't let it rob you of your righteousness!
Humble yourselves and God will lift you up!
Worldliness won't put sweet water in your cup!
Have you been tempted?
Have you made greed your mistress?
Your gold is rusted; it's your accusing witness!
Who is your master?
You can't serve two forever!
Resist the devil; the Word is your only lever!
Worldliness; don't let your joy turn into heaviness!
Worldliness;  don't let it rob you of your righteousness!
Draw near to God and He'll draw near to you!
Worldliness will never do what He can do!
So be patient; be wary;
Sing songs, and be merry;
Then focus your attention
On more than this world's dimension!
Chorus…inst…chorus to end
© Copyright Tony Funderburk 1997
Stay tuned,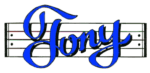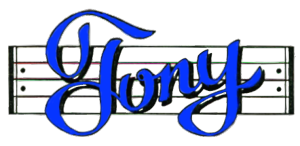 P.S.  Your support for my Words and Music means the world to me. Please share them with others. Here's how…
Discover my ebooks on Amazon.com or Smashwords
Subscribe to my Podcast
Circle me on Google +
Follow me on Twitter
Watch my videos on YouTube
Find me on Facebook
Or use the social media links below