I know people (too many, in fact) who never have nothing to say. Evidently they've never heard of a guy named Sol who talked about not talking too much.
That being said, it's still good to have something important to say. Or wise to share.
And, for a writer, a lack of words can lead to frustration. Sometimes.
Several years ago, I challenged myself to write when I had nothing to say.
And it all started because of a bunch of "left brain" work I had to do. So, my "right brain" felt like it was asleep. But I figured, since I had nothing to say, I'd write about that. And here's what came out…
"I have an empty brain.
At least today…right this very minute…it certainly feels that way. I've been doing some studying and researching some up-to-the-minute marketing techniques for writers, and ironically it has left me wordless…so to speak.
So, I decided to try an experiment. I titled this post "empty brain" and began typing about my frustration at not having the write words to write. Just to see where it would lead. Have you ever had a day when something you truly love to do just evades you at every turn? If so, what did you do about it?
I believe my condition has come about due to information overload. And not the kind of information that typically inspires me to write. I'm talking about nuts and bolts information. The kind of stuff that supposed to help you know what to do with your work. But not the kind of stuff that draws word pictures in your head. Know what I mean? Normally I can jump-start my writing just by thinking of a creative word…or color…or sound, etc.
But today…words ran and hid in the deeper, darker corners of my mind.
The little neurons in my brain fired at them as they scampered by…but no direct hits. Only near misses and untarnished targets.
And so…my empty brain syndrome continues. I'll admit something to you, if you promise not to pass it along. I don't find this amusing, and it makes me mad. I'm almost always able to tap my inner prolific writer and create something I can pass along. But today you'll have to endure this drivel of a whining, moaning, oh-woe-is-me words and music dude.
But…as I often tell others who are suffering through things… 'this, too, shall pass.'
And who woulda thunk it?
I've managed to bang out over 300 words on the subject of not having anything to say."
All I Need Is Some Time
I've no one to hold and nothing to say,
But give me some time, and I'll find me a way
To know what I need and to feel what I know…
To flow with my thoughts and to let my thoughts flow.
All I need is some time to hold in my hands.
All I want is some time to hold in my arms.
I used to be cruel. Now I try to be kind.
I used to be hard. Now I'm easy to find.
There's so much to change, and I've changed quite a lot.
I know what I want, and I want what I've got.
All I need is some time to hold in my hands.
And all I want is some time to hold in my arms.
All I need is some time.
All I want is some time.
© 1977 Tony Funderburk  (May 1)
Stay tuned,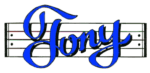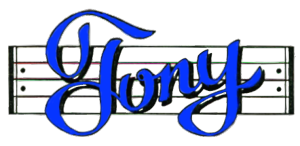 Tell everybody you know to Jump on the Rhyme and Reason Bandwagon
(emails with good stuff for Fa-Ree)
Get my Rhyme & Reason Podcast delivered right to your device. (also Fa-Ree)
My books are also on Amazon.com or Apple Books
Grab yourself an un-cool T-shirt
Or how about some music for kids