Get The Rhyme and Reason Podcast Delivered, Free Apple Podcasts | Google Podcasts | Spotify | Amazon Music | Android | Pandora | iHeartRadio | Stitcher | Podchaser | Podcast Index | Email | TuneIn | Deezer | RSS | More
The famous northern lights show up at high latitudes around the world. It's especially to see them near the Arctic Circle, in Alaska, Canada, Greenland, and Norway. But they can also be seen as far south as northern Idaho.
One popular theory about the northern lights is full of hot air.
Well, soar wind to be a little more clear. Apparently there are disturbances on the sun that shoot off a stream of electrons and protons. And then, some electromagnetic waves (aka: Alfvén waves) energize the electrons and protons and speed them on their way to earth.
Then, the theory says those particles fly through earth's magnetic field. And when I say (or they say) "fly," I mean FLY!. Like 45 million miles per hour. Side note: I'd like to see the radar detector they use to clock those speeds. Anyway, when they zoom that fast and smash into oxygen and nitrogen molecules in the ionosphere, that whole process creates the aurora borealis.
Until recently, no one had verified that Alfvén waves could travel at such high speeds into earth's atmosphere. But some new, controlled tests and measurements show that Alfvén waves actually DO accelerate electrons and protons.
Have you read or heard this quote?
"Every good gift and every perfect gift is from above, and comes down from the Father of lights." Yeah, that's from the Bible. And it's another indicator, or should be to anyone who truly desires truth-filled answers, that it pleases God to delight us. And the Northern lights conjure up all sorts of delightful images such as this short rhyme…
Clothed in deep purple
And pale violet,
A chromium glow,
And green amulet,
With wings made of light
He brings us reward,
This Amethyst Angel
Sent down from the Lord.
Stay tuned,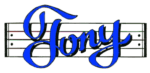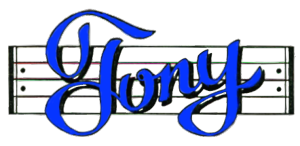 No-cost, low-cost, and premium ways you can help me spread the Word…
Tell everybody you know to Jump on the Rhyme and Reason Bandwagon
(emails with good stuff for Fa-Ree)
Get my Rhyme & Reason Podcast delivered right to your device. (also Fa-Ree)
Get digital Bible stuff from the same company I do.
My books are also on Amazon.com or Apple Books
Grab yourself an un-cool T-shirt
Or how about some music for believers, dreamers, and thinkers