When I was a kid, I lived part-time in Texas and part-time in Kansas. And my time in Texas was city life while my time in Kansas was in a rural town of about 1500 people. But because America's states were still more "united" back then, I still experienced normal time year 'round. And, of course, I took it for granted.
Because normal time was…well…the norm.
Back then (granted, back then, for me, is pretty far back), during the waning days of normal time in America, I experienced the sheer, delightful thrill of riding a bike.
And when I was a full-time road musician, years later, I bought a fat tire mountain bike. I mounted it to the back of my Toyota pickup and took it all around America, wherever my bookings took me. And I loved the freedom I felt, on long rides, as the wind rushed through my long hair (remember, envy is a sin).
I really dived into the world of biking. And it was nothing for me to ride 20 miles a day. From the humid coastal areas to the arid mountain west. Unless the weather was prohibitive, I made time to get on my metal horse and ride.
There's a term they use to describe that time you're riding and it feels effortless. Even in high gear. It's called freewheeling. Mostly that feeling comes after a long, difficult climb. But sometimes it's just on a straight, flat run through the countryside. Where you can think back and connect to that normal time.
I wrote a song about it in 1988. And the original lyrics focused on the exhilarating feeling of freewheeling. But back in 2020 I updated the lyrics and instrumentation and recorded a new version. And that new composition focuses on the connection I make to God as I freewheel on a bike. Here are the lyrics. Hope they strike a chord with you.
Freewheel
It's another day in the land of everything
It's another day so full of expectation
I'm gonna grab my bike and head for the sunrise
Gonna give my mind a brand new elevation.
When I spin my wheels, it's just like makin' music.
I can hear the song of life play inside my ears.
Ain't got no time to live an ordinary day
Yeah, I'm lookin' up because that's where hope appears.
I'm gonna freewheel back to my own free will
I'm gonna pedal away at the speed of light
'Cause when you freewheel back to your own free will
It's so easy to see life don't have to squeeze so tight
Freewheel!
I can feel the weight of my life just float away
Then I feel the sun melt down the cold frustration
And so I point my bike to pick up a tailwhind
And sail down the road to my brand new destination 
chorus
Freewheelin' don't give me all of the answers
But questions don't bother me out here at all.
Reality helps me diminish illusions
And I get a second wind to break through the wall.
chorus…inst…chorus…to end
© 1988-2023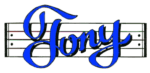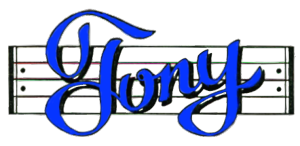 Share this link with everybody you know, so they can jump on the Rhyme and Reason Bandwagon
(My regular emails about the essentials of life, AND some music and other good stuff, for Fa-Ree)