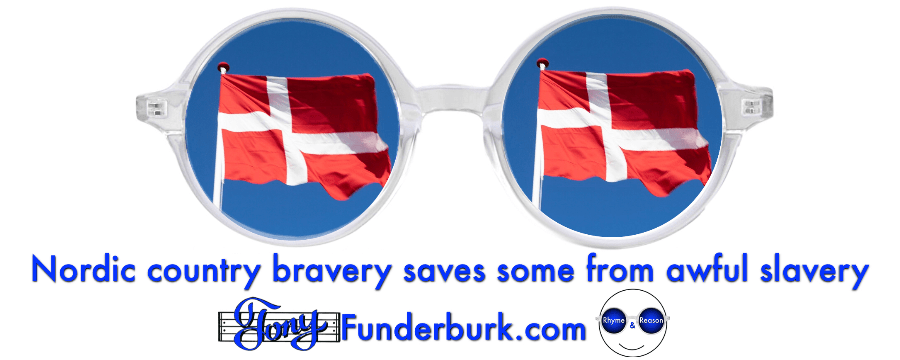 Denmark, by most standards these days, is a left-leaning country and government. At least if news articles I've read can be trusted. So, it might come as a surprise to you how this little Nordic country stood up for the Jews, during World War II, better than almost any other country.  

Get The Rhyme and Reason Podcast Delivered, Free Apple Podcasts | Google Podcasts | Spotify | Amazon Music | Android | Pandora | iHeartRadio | Stitcher | Podchaser | Podcast Index | Email | TuneIn | Deezer | RSS | More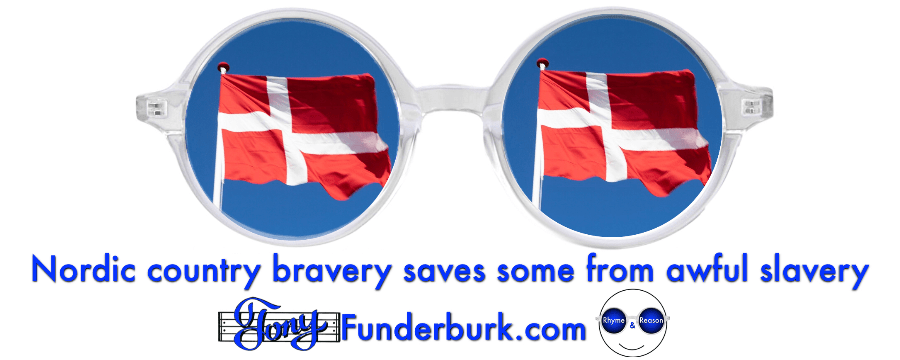 Why would a Nordic country protect Jews?
Well, to start with, for some unknown reason (some say it was for Nazi propaganda purposes) the Nazis sort of left the Danes alone and didn't arrest Danish Jews. (Maybe they knew how much they'd miss the pastries.)
But all good things must come to an end. Right? And sometime in 1943 Germany began to view Denmark as a thorn in their side…so to speak. They also started to figure that Denmark could be a jumping off point for the Allied forces.
So Hitler decided to put the hammer down on Denmark. But fortunately, a guy named Georg F. Duckwitz…who was up in the Nazi ranks…was able to warn the Danish government. And he let them know how Hitler planned to capture all the Jews in Denmark and send them to concentration camps.
And that's where it gets interesting.
Denmark didn't just bow down to Hitler. In fact, they refused to hand over their Jewish citizens. And they said it was because those Jews were Danish citizens.
Not only that, but get this. Denmarks political leaders even encouraged Danes to hide and protect Jews.
What?!
Like I asked before, why would a Nordic country do that?
Was it because of some sort of economic advantage to Denmark? Or was it because it was an election year…and politicians didn't wanna look bad?
Nope.
Ironically, those Jews had Jesus to thank.
At least, indirectly.
Because Lutheran bishops issued a statement reminding Danes that Jesus was a Jew. And they said to remember how "love your neighbor as yourself"applies to Jews, too. They also mentioned how freedom is worth the risk of life.
And then they reminded their congregations of something so uncompromisingly crucial to keep in mind. That it's better to obey God rather than man.
So, on this day, October 3, in 1943, a Lutheran pastor named Kjeldgaard Jensen, read the bishops' letter, asking to protect Jews, to his congregation.
And the little town hid Jews, raised money to have them ferried to safety in other countries, and risked their lives in other ways to protect their Jewish neighbors.
Countless other Danish citizens hid Jews, too. And got them to safer places. And even though many Danes and Jews still lost their lives in those heroic efforts, many more were saved from the cruelties of Hitler and his thugs.
There were plenty of other stories of courage, too.
And because Denmark defied Hitler, ninety-five percent of its Jewish neighbors survived the holocaust. Now, that's nothing short of amazing. Especially considering what sort of government exists in Denmark today.
But it goes to show how doing what's right
Is essential to those who are salt and light.
Stay tuned,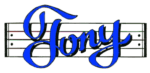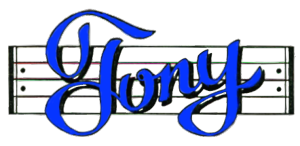 Get my Rhyme & Reason Podcast delivered (free) right to your player.
My books are also on Amazon.com or Apple Books
Grab yourself a cool tee
Or how about some music for kids