Podcast: Play in new window | Download
"Alright. We ain't talkin' no politics or religion around here. See? And I better not catch you playin' the stool pigeon, or you'll be wearin' a pine overcoat. See?"
Yeah, those gangsters, from the movies of the 30's and 40's really knew how to get their points across. And that's back when men could be manly in movies, and audiences ate it up. But, wow. Look at how much times have changed.
Now, so-called "men" demand no politics and religion.
Yeah, guys who appear to be of the male persuasion, running companies that produce essentially nothing of lasting value, will censor your media if you disagree. Because they're ridiculously ill-equipped to present a lucid, thoughtful counterpoint.
So, they come up with the idea that if nobody is allowed to talk about politics or religion, conversations will stay civil, nice, and respectful.
Don't know about you, but I haven't seen an increase in civility, niceness, or respect online. In fact, it appears to be quite the opposite. Even to the point of people who call themselves Christians dropping f-bombs all over social media.
I'm not saying they're not Christians. But I AM saying that sort of behavior belies the claim.
And if you wanna continue to enjoy free speech and meaty discussions, even about politics and religion, don't be pulled into the ways of the world. Hey…I think there's a reference to that in the Bible. Let's see. How did that go?
If I could only remember. It's something about not jumping off the cliff or into the fire just because everyone else does. No, that's not it. Hmm…something like…everything old is new again. No. Oh forget it.
But wait…
No. Well, never mind. Just know you should not talk about no politics and religion (double negative equals?) Because most everything else is for everyone else.
And until next time remember: A healthy lifestyle is the slowest way to die. And the only difference between a rut and a grave is the depth.
So eat up and lie down and enjoy life.
Stay tuned,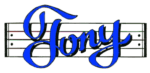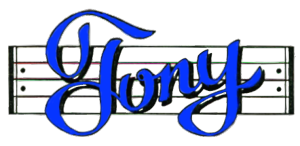 Get my Rhyme & Reason Podcast delivered (free) right to your device.
My books are also on Amazon.com or Apple Books
Grab yourself an un-cool T-shirt
Or how about some music for kids