The Bible says "no one has seen God at any time". Even though He's invisible to us, He's still more real than all of us put together. And even though you can't see Him, you can still see what He's like. Would you like to know how? OK, I'll tell you…
…you love others as you love yourself.
Because you can't say no one has seen YOU. Right?
Does that sound easy? It should, because it is. God makes things easy for us. But we seem to always make things harder than they need to be. God loves you so much, He came to earth and became a man to make up for all the times you do wrong things. While He was here on earth, He was known as Jesus. And Jesus talked about love…a lot. In fact, Jesus is the one who said you should love your neighbor as yourself. Why do you think love is so important to God? Here's why…
…because when you love others, you won't do bad things to them. You'll want to do good things for them. And isn't that more fun? Isn't it nicer to see a smile on someone's face than to see them crying? If you think about it, it doesn't take much to make someone smile. Does it? Sometimes all you have to do is make a funny face, and you can make someone smile…or laugh. Maybe you've made your mom breakfast in bed for her birthday or Mother's Day. Didn't that make her smile? Pretty easy, huh?
Of course, sometimes you'll meet someone who is very, very unhappy. Then, it's a little harder to make them smile. But you can do it. You just have to show even more love. It make take a little more time, and it may take a little more effort, but you can do it. When you don't give up, you'll be showing them love like Jesus showed you. Can you imagine what happens then?
Well…even though no one has seen God, you'll be showing what He's like. His love can shine right through you into the faces and the hearts of other people you meet. Then, they might want to know Him like you do. And just think…you'll be helping them to Heaven.
Do you think you could do that for someone today? If so, tell me about it. Here's a rhyme to help…
I can show love to my neighbor.
And neighbors are all around.
When I show love to my neighbor,
They can go from lost to found.
Stay tuned,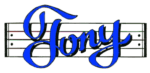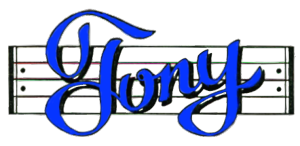 No-cost, low-cost, and premium ways you can show your support…
Tell everybody you know to Jump on the Rhyme and Reason Bandwagon
(emails with good stuff for Fa-Ree)
Get my Rhyme & Reason Podcast delivered right to your device. (also Fa-Ree)
Get digital Bible stuff from the same company I do.
My books are also on Amazon.com or Apple Books
Grab yourself an un-cool T-shirt
Or how about some music for believers, dreamers, and thinkers