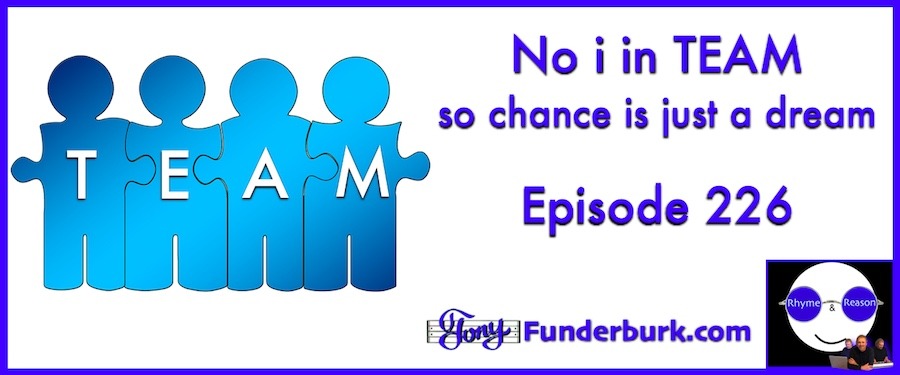 There is no i in TEAM
How many times have you heard that said on TV, in movies, or on the sidelines at sporting events? There is no i in team – And have you noticed how many movies are starting to put teams together to solve a problem? Action movie heroes and antiheroes, like Rambo or The Terminator or 007 were the norm for years. But now there seems to be a trend of gathering "heroes" together as a cohesive unit to solve problems. Nothing wrong with either approach. But I'm gonna talk about the team thing for just a bit. If you prefer to listen rather than read, here's the Rhyme and Reason Podcast episode 226:


Podcast: Play in new window | Download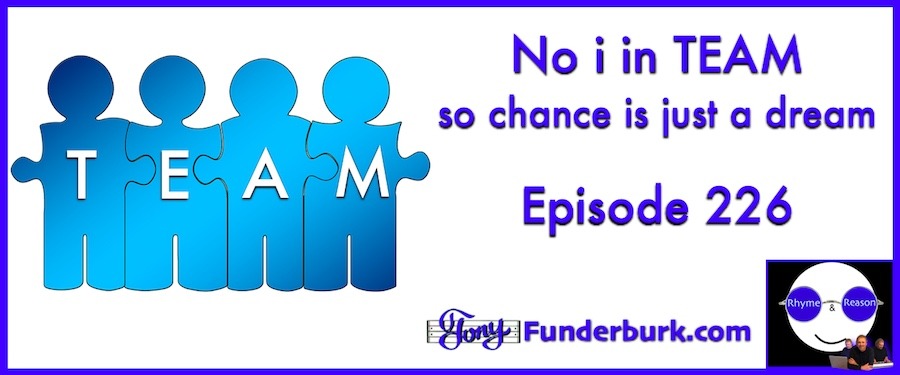 No i in TEAM and no TEAM without design
Way, way back in the fourth quarter of the twentieth century I bought a cassette tape of comedy by Steve Martin. It was called "Let's Get Small". Keep in mind I was young and not so concerned with being a "good Christian." And the comedy on Steve Martin's tape had some inappropriate language. It was extremely mild compared to most of today's comedians, but it shouldn't have been there. Mr. Martin was plenty funny without it.
Anyway…the title bit, "Let's Get Small" was about getting small instead of getting high. His play on words and innuendo were great. And when he went a step further and said, "Let's get REALLY small", it just took it all to an even funnier level for me. I listened to the whole tape on a 45 minute drive home, and when I got there, I had to listen to it again to catch the parts I missed while laughing.
Why did I share all that with you? Because I wanna get really small and talk about why there's no i in team when it comes to how your body works.
Teams were designed by I…Am.
You probably know how important your white blood cells are…right? If you didn't have them, you wouldn't survive long. They're amazing little devices that seek out and destroy harmful bacterium in your body. And they have to be able to tell whether something in your body is a "friend" or the "enemy". And they've got to be working 24 hours a day.
Dr. Walt Brown wrote, in his book "In The Beginning", about white blood cells and their functions. He said, "The equipment for each function requires careful design. Unless all this worked well from the beginning of life, a requirement that rules out evolution, bacteria and other agents of disease would have won, and we would not be here to marvel at these hidden abilities in our bodies."
It makes total sense. The functioning "team" of equipment in each white blood cell had to be there from the beginning. Waiting for all the parts to come together by chance (evolution) or depending on individual parts would have meant no other cells could have survived. And that means no higher life forms would have ever come into existence.
The information in your DNA makes you both unique and a complex individual. You can exist, function, live, and love because the loving Creator of Heaven and Earth made you, loves you, and wants you to live forever.
So, while it's true there is no i in TEAM, the great I AM is in every i…you and me. At least if you want Him to be. No pressure. It's just a matter of eternal life or death. Maybe something to think about as you get your teamwork done this week.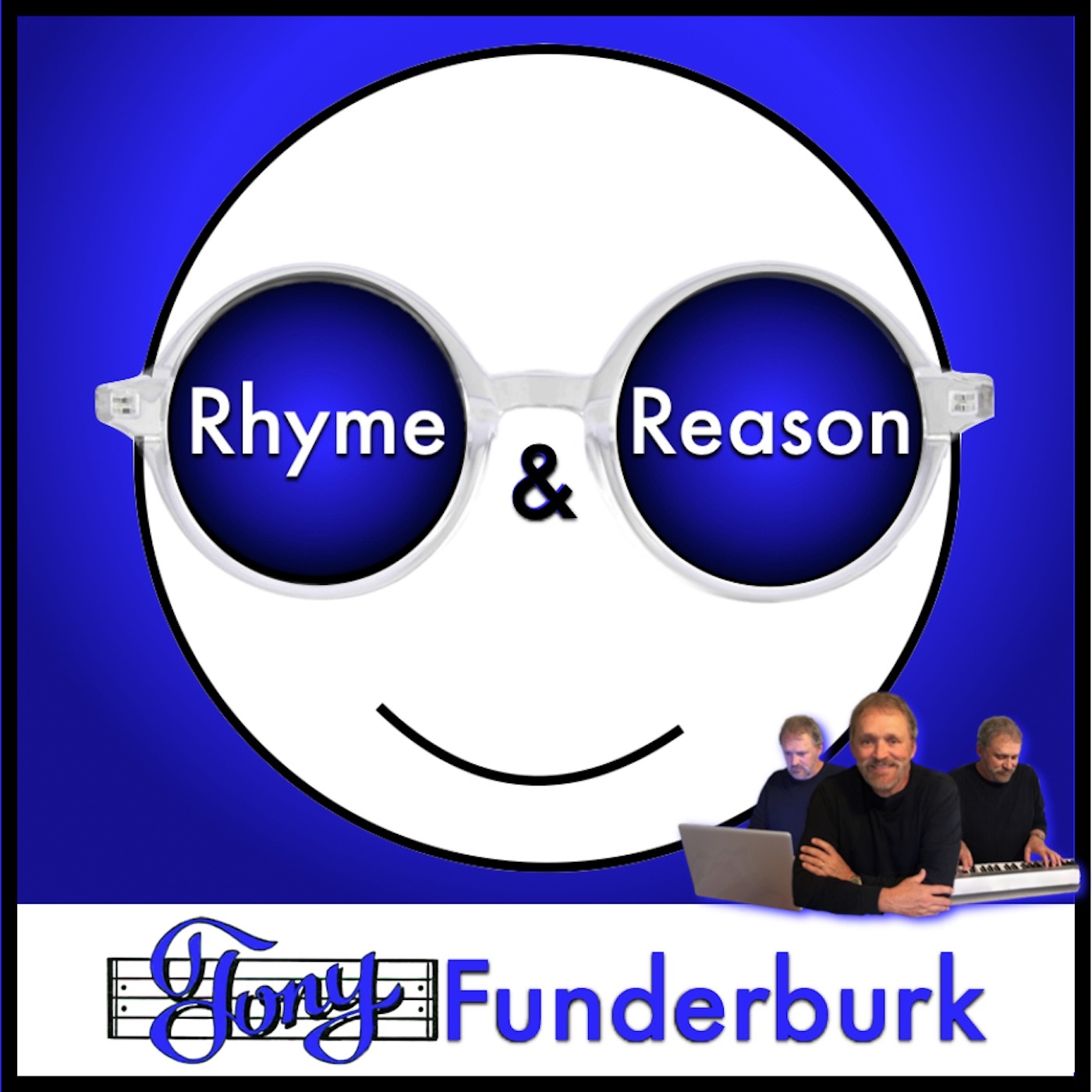 Rhyme and Reason with Tony Funderburk
Tony Funderburk
In each episode of the Rhyme and Reason Podcast, Tony Funderburk shares how life makes sense because God made you. He's the author and publisher of 34 books for adults and kids and a songwriter with hundreds of songs to his credit. Get some free songs and a book for kids by jumping on the <a href="https://www.tonyfunderburk.com/bandwagon/">Rhyme and Reason Bandwagon</a> today.
Stay tuned,