Get The Rhyme and Reason Podcast Delivered, Free Apple Podcasts | Google Podcasts | Spotify | Amazon Music | Android | Pandora | iHeartRadio | Stitcher | Podchaser | Podcast Index | Email | TuneIn | Deezer | RSS | More
A social media friend of mine shares some amazing photography. The colors are often so brilliant and high resolution they almost jump off the screen and directly into my brain. Lately (for obvious reasons) many of the pics are focused on Autumn. One of them, that popped up only yesterday, was titled Nestled in Nature. And I'm a huge fan of alliteration. So, I added a poem to the photo. This is it…
Nestled In Nature
Nestled in nature, in evergreen fire,
A small cabin sits in its Autumn attire.
Some leaves have fallen and many remain
For just a while longer, to sing a refrain
Whispering breezes have brought to this place.
It's so solitary and so full of Grace.
A scene so serene you might wonder why
The world goes berserk in the blink of an eye.
Answers are simple, and life can be, too.
Your Creator wants to restore it in you.
Silence and music, in sync and in tune,
Reveal His love from this burnished doubloon.
© 2022
Maybe you're not a fan of poetry. And maybe alliteration doesn't rock your world. That's OK. The finer things don't find themselves in the hearts, minds, and lives of everyone.
But I hope you ARE a fan of truth.
Because even the colors of Autumn shout out the reality of your Creator. And the reality of His love for you. And me. But, sadly, most people care about God's love just about as much as they care about Autumn leaves. Just something to be raked or burned away.
And, ironically, that leads to a terrible fall much longer than Fall.
Stay tuned,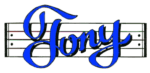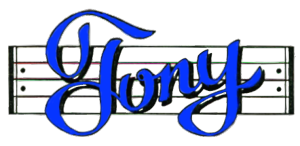 No-cost, low-cost, and premium ways you can help me spread the Word…
Tell everybody you know to Jump on the Rhyme and Reason Bandwagon
(emails with good stuff for Fa-Ree)
Get my Rhyme & Reason Podcast delivered right to your device. (also Fa-Ree)
Get digital Bible stuff from the same company I do.
My books are also on Amazon.com or Apple Books
Grab yourself an un-cool T-shirt
Or how about some music for believers, dreamers, and thinkers