Neither death nor life can separate me from true love.
It's not manly to cry. So, I don't…as a rule. But I'll let you in on a secret I haven't talked much about with anyone except those closest to me. I actually have cried in my life. Even after I became a man. "Gasp!" I don't cry at the drop of a hat. Like over sad movies. Or because someone gave me something nice. In fact, as I look back over my life, my crying was always connected to separation. And that's what made me remember a verse in the Bible, this morning, where it says, "For I am persuaded that neither death nor life, nor angels nor principalities nor powers, nor things present nor things to come, nor height nor depth, nor any other created thing, shall be able to separate us from the love of God which is in Christ Jesus our Lord."

So…what does Paul mean when he says "neither death NOR life"?
Well, as far as the death part goes…you know (at least if you're a Christian) God never leaves you nor forsakes you. And you know that once you die, instantaneously you're in His presence. You'll be separated from your body, but not from the living, loving God who made you.
But what about the life part? Well…life happens to you every day you're alive…right? Like one of John Denver's songs said, "some days are diamonds…some days are rust." Even on those rusty days when you don't feel lovable or worthy, your dumb deeds won't separate you from the love of God.
When I was a young boy, my parents divorced. And they moved two big states apart. We were living in Oklahoma, and when they split, my Dad moved to Texas, and my mom moved to Kansas. Once the dust settled, twice a year my younger brother and I would take a couple of 18 hour train rides. One from Houston to Kansas City at the beginning of summer. And another from Kansas City to Houston at the end of summer. Each year (while I was still young) I'd cry when we had to leave Dad for the summer months. And each year I'd cry when we left Mom to head back to Texas.
Separation is tough on your heart because of the unknown.
When you're not sure if you'll ever see someone you love again, it can tear at your heartstrings. At least if you're a caring, loving person it should. But that's what is so cool about what Paul said when he described the "love of God". Paul was convinced that nothing can separate those who love God from God and His love. No governments or powerful things, no created thing of any kind, and most importantly…neither death nor life itself. If you love God, He holds onto you like the most caring father holds his child. And you're in the best hands.
What separation have you endured in your lifetime? Wasn't it painful? And what did you do to get through it? The good news is…you will never be separated from God's love if you love Him. It's an empowering feeling knowing you'll live forever with the One who made you and loves you that much. If you haven't already done it, give your heart to God. And get on board the train bound for eternity in Heaven.
There's a train that's bound for Heaven,
And my ticket has been bought
By the One who loves me truly.
And I know He'll leave me not.
So, I drop my bags and troubles,
And I jump on board that train.
Everything I'll leave behind me
Won't compare to what I gain.
Stay tuned,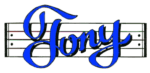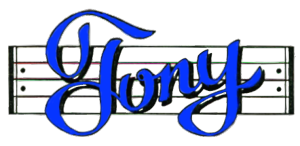 P.S.  Share the rhymes and reasons with your friends and family. And let's stay connected. Like this…
Join my Rhyme and Reason Club
Discover my ebooks on Amazon.com or Smashwords
Subscribe to my Podcast on iTunes – OR Google Play
Connect with me on LinkedIn
Circle me on Google +
Follow me on Twitter
Watch my videos on YouTube
Find me on Facebook
Or use the social media links below