Podcast: Play in new window | Download
Tune In On iTunes Apple Podcasts | Google Podcasts | Spotify | Android | Pandora | iHeartRadio | Stitcher | Email | TuneIn | Deezer | RSS | More
I get regular emails from a guy who knows a thing or two about emails. And he often mentions another guy who the FBI describes as the most feared negotiator. So you'd probably want that guy on your team if you got into a hostage crisis. Or prisoner exchange. Or some sort of armed standoff. Yeah, I'm guessing that negotiation day would go more your way if this guy was on your team.
But, unfortunately, you can't get this guy on your team.
Because he's no longer here in the land of the living.
But I read the transcripts of an interview another guy did with this negotiator. And one of the questions the interviewer asked was "what are the stages you go through in a tough negotiation?" And here's part of what the negotiator said…
Number one is you have to have a valid mission and purpose in place.
You have to absolutely have a clear vision of your long term and continuing and long-term task of responsibility. That"s step one and that step never leaves you.
In every engagement in every juncture you have to have that solidly in place, you have to own it, it has to be so clear to you that you see it clearly and the reason you have to have that is it will drive the decisions you make during the next stages of negotiation.
The second stage is as problems arise, or as problems exist in the beginning, they must be dealt with. They must be negotiated. You can"t allow an elephant to stay in the room with you while you work through hard negotiations; you got to solve problems day in and day out as they arrive.
The third step is you have to clear your mind of any opinions, assumptions, and expectations. All of that"s got to go away that's the thing we teach called blank slate, we have got to blank our minds throughout the negotiation process.
Number four is we have got to pay close attention when the adversaries demonstrate their emotions, their baggage, their expectations. We have got to pay close attention to that and note that, we have to have that written down, we have to use that to deal with that, to create vision that solves that and then next to last, and this is the hardest part…"
That all sounds like great advice. And I like to refer to it when I need the info. It's not like my business or daily to-do's make for a serious negotiation day. But it's good to be prepared.
But there'll be one negotiation day that none of his advice will work.
Uh-oh…did you just feel a sharp right turn?
Yeah, you can become another one of the world's most feared negotiators, and none of your skills will help you when you stand in front of Life's CEO and Chairman of the Board.
Because opinions, assumptions, and expectations won't matter. Your clear vision of where you'd like the negotiation to go won't matter. And not even your amazing problem solving skills will help you.
Of course, I'm talking about your judgment day.
And if you're gonna do any problem solving and vision building for your future, do it now. Because the choice you make today (right now would be great if you haven't already) can affect your eternal future.
So, it's really a big deal.
It's not silly. It IS real.
Judgment Day is coming soon.
No one here will be immune.
Stay tuned,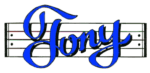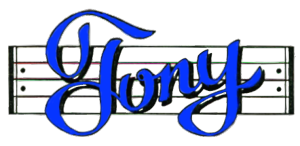 Get my Rhyme & Reason Podcast delivered (free) right to your device.
My books are also on Amazon.com or Apple Books
Grab yourself an un-cool T-shirt
Or how about some music for kids