Way back, when I was but a wee lad with a mind of mush, I found daily joy in the sound of me own voice (not sure why I remember that with an Irish brogue). And that might seem a bit arrogant, but allow me to explain and expound.
My own voice was my instrument of choice.
Most guys I knew, back then, who wanted to play pop/rock music, took up the guitar. Even my younger brother. But I focused on my voice.
And have you heard marketing gurus or motivational speakers talk about the 10,000 hours it takes to master something? Well, that was chicken feed compared to the amount of time I invested in my voice. Because I wanted to master the art and skill of singing.
I also loved (and still love) percussion. So, I practiced drums, congas, basically any percussion I could literally get my hands on. And while I didn't master drums on the level I mastered voice, I was OK.
But after high school I noticed a serious problem.
Not a life-threatening or debilitating problem. But something that stifled my creative thoughts and process. Because I had songs swirling around my brain. But it didn't make sense to write them with a combination of percussion and my voice.
I couldn't imagine somebody interested in hearing that.
But, then I discovered a strong attraction to another percussion instrument.
During the first few weeks after high school graduation, I spent hours and hours listening to an album my brother bought me. He gave it to me as a graduation present. And I didn't know it at the time, but it helped change the direction of my life.
In fact, I don't believe my life would have been at all the same, if I hadn't paid close attention to that album. And I don't think I'd even be married to my beautiful wife if not for that album and how it changed my focus.
There might be a few who know which album it was. But not many. And certainly not many who'd know how it could have been such a force. But I'm not gonna share the album right now. So, if you wanna know what it was, you're gonna have to…
Stay tuned,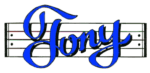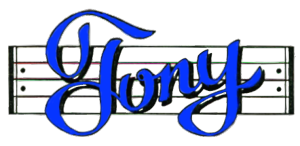 Jump on the Rhyme and Reason Bandwagon and tell everybody you know.
(emails with good stuff for Fa-Ree)
Get my Rhyme & Reason Podcast delivered right to your device. (also Fa-Ree)
My books are also on Amazon.com or Apple Books
Grab yourself an un-cool T-shirt
Or how about some music for kids