Music is communication of choice by
your friendly neighborhood RhymeTender
To say music is communication is a bit like saying water is wet. Of course it is! But it's not simple yada yada communication. Because music is the way people share words, ideas, and emotions on a deep level. Even if they don't speak the same language. Name something else that can do that.

Podcast: Play in new window | Download
Tune In On iTunes Apple Podcasts | Android | Email | Google Podcasts | Stitcher | TuneIn | Spotify | RSS | More

Music is the preferred communication tool in a huge section of the Bible.
A lot of people say the book of Psalms is the longest book in the Bible. And it really depends on counting methods. Because a case has been made for Jeremiah being the longest book in the Bible. But even if it is, Psalms comes in a close second. And it still contains the longest chapter: Psalm 119.  So, why do I bother to mention it?
No bother. It's my pleasure.
The book of Psalms is like an amazing collection of praise and worship, and wisdom and discernment. And it's neatly placed right in the middle of the Bible. I see it as God showing us how much He likes music. And singing. And communication with Him by singing to Him and about Him. He likes it so much it's the centerpiece to His bestselling book. Mighty cool.
And singing and communicating with praise and thanksgiving is what the main Psalmist, King David, did. And he even…dare I say it…danced. Uh-oh, I just lost the Baptists and Church of Christ readers and listeners. (just kidding…sort of)
You don't have to sing to God to communicate with Him.
Even if you can't carry a tune in a plastic pail, you can tell Him how much you love Him. Or thank Him for another day of life. And even thank Him for music. Because you love it. Right? And I know God created music because He knew how much we'd love it and use it to communicate on a deeper level.
Before you go off to sleep tonight
Listen to a song with sheer delight.
The kind of song that lifts up your soul
And makes you feel so totally whole.
You'll sleep in peace and wake that way, too
'Cause I know that's what God wants for you.
Stay tuned,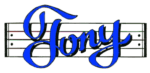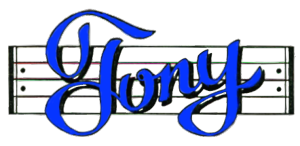 My books are also on Amazon.com or Apple Books
Grab some Merch
Or how about some music for kids
Don't forget your RhymeTender on the way out. Feed the tip jar.
Subscribe to
Rhyme and Reason with Tony Funderburk
Or subscribe with your favorite app by using the address below