Get The Rhyme and Reason Podcast Delivered, Free Apple Podcasts | Google Podcasts | Spotify | Amazon Music | Android | Pandora | iHeartRadio | Stitcher | Podchaser | Podcast Index | Email | TuneIn | Deezer | RSS | More
This week, back in 1979, I lived and worked in Houston, Texas. My brother and I had established ourselves as one of the more popular music duos. And we had fans we could depend on to come see us as we performed all around the city. It was quite an experience for me. Actually making a living playing live music.
But my brother and I didn't remain one of those popular music duos.
Our personality differences drove a wedge between us. And that wedge was eventually filled in with concrete as our worldviews increasingly moved in opposite directions.
To quote from some Bernie Taupin lyrics, "It's sad. So sad. It's a sad, sad situation. And it's gettin' more and more absurd." That's from the Elton John song, "Sorry Seems To Be The Hardest Word." But an apology isn't what the broken relationship, with my brother, requires. And what it DOES require is something even more difficult.
Humility.
Not the kind of humility that requires one of us to submit to the will or worldview of the other. But the kind of humility that's required in order to acknowledge where we all came from. And why we're here. And that this life, here on Earth, isn't all there is to life.
One worldview says that everything in existence is God or the God force. So, that worldview would have you believe you're, at the very least, a part of that total God force. And at the very worst, that you and God are one. They'll give you silly affirmations like "Divine life renews every cell in my body." And yet each one of them grows old and dies.
The other worldview says the God is the only sovereign, uncaused, uncreated Creator. He is eternal from the past through the future. And He created everything else in existence. From angels to zebras. And He created only humans in His image and likeness. So, only you and I are free to choose whether or not we want to love Him.
Almost all famous music duos prefer the first worldview.
But there was one member of one of those duos who chose the second worldview. And he writes short letters, almost every day, to anyone who wants to read them. There's a link, below, where you can have those letters come directly to your inbox.
And here's what that guy says to all those people who choose to teach that first worldview. It's a quote from the band who had the Number 1 album on the charts this week, way back in 1979. Pink Floyd, in their song, "Another Brick In The Wall," said this…
"Hey, teacher, leave them kids alone."
Worldview
Masterplans and incidents
Faster man…more accidents
What does this all mean?
Could be soylent green.
Trolley cars to rocket ships
Honesty…insider tips
Do you catch my drift?
The paradigm did shift.
It's a worldview that's not for me and you.
It's a worldview and no empirical thoughts.
Yeah, It's a worldview. What's a humanist to do?
Don't you see you could be in tougher spots?
You gotta be mindful where you cast your lots.
It's a worldview.
CrackerJack and Disneyland
Scorin' crack and lyrics banned
Gets better everyday…just cast those sins away.
Right and wrong? Who thought of that?
Some guys who thought the world was flat?
Now we've learned to see…no one's the boss of "me".
Chorus
Givin' up, givin' in…not a whimper, no shout.
Now the climate is warm, and the fools come out.
Get in touch with yourself and the innermost child…
And the "still small voice" is cast away; exiled.
© 2002
Stay tuned,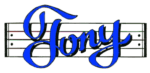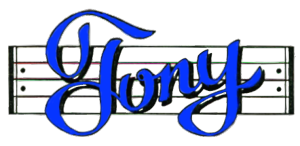 No-cost, low-cost, and premium ways you can help me spread the Word…
Tell everybody you know to Jump on the Rhyme and Reason Bandwagon
(emails with good stuff for Fa-Ree)
Get my Rhyme & Reason Podcast delivered right to your device. (also Fa-Ree)
Get digital Bible stuff from the same company I do.
My books are also on Amazon.com or Apple Books
Grab yourself an un-cool T-shirt
Or how about some music for believers, dreamers, and thinkers