Here's a short story about how music and memories are closely connected.
My Dad didn't really go for high-priced vehicles. In fact, I don't think he ever bought a new car. But I do remember a couple of times he got fairly close. Like his '66 Chrysler Newport. And if you're not familiar with it, the Newport was closer to the top of Chrysler's line up for that year. Dad's Newport was a deep, rich red with a black vinyl top (that was the thing for a while).
And here's where the music and memories connect comes in.
At that time in his life, Dad enjoyed easy listening instrumental music from the forties, fifties, and sixties. And a few classical and vocal songs added, once in a while, for variety I suppose. You might call it elevator music. And that wouldn't be far off.
Anyway…
I have a distinct memory of him picking my brother and me up at the train station in Houston after the summer of 1969 or 70. I'm guessing about the year. But somewhere in there. And on the drive home, with Dad and our step-mom in the front seat and my brother and I in the back, I recall the radio playing "Theme from 'A Summer Place'" by Percy Faith.
There were probably other songs like "Mr. Lucky" by Henry Mancini. And "Walk, Don't Run" by the Ventures. And I'll never forget (who could?) "Baby Elephant Walk," also by Henry Mancini.
All I have to do is hear a snippet of one of those songs, and I'm transported right back to the back seat in that '66 Chrysler Newport.
You probably noticed how…
Lately, I've been talking about the health benefits of music. There IS a strong connection.
And that includes the connection between music and memories. Unless it's a lot of the stuff out there that aspires to call itself music. Nope, it's the relaxing music, like Dad used to listen to, that can reduce your stress. And it isn't necessary to include a list of potential negative side effects, as drug manufacturers do, either. Because there aren't any.
Whether you want to remember or try to forget, it's difficult to impossible to deny the whole music and memories thing.
And that's why some researchers have dived into studies to see if music might help memory recall for people in the early stages of dementia. I read about one of those studies, published in the journal, "Memory and Cognition," in 2013.
Evidently they enrolled 60 adults who were learning Hungarian. And they split them up into three groups. Some of them learned by speaking unfamiliar Hungarian phrases. Others learned by speaking the same phrases in a rhythmic fashion. And others by singing the phrases.
You're ahead of me right now. Right?
Yeah, the researchers discovered that the group who sang the Hungarian phrases ended up with much higher recall accuracy than the other groups.
And they noted, "These results suggest that a 'listen-and-sing' learning method can facilitate verbatim memory for spoken foreign language phrases." So, that evidence led them to suggest music could possibly improve memory recall for people with issues such as Alzheimer's disease.
Another journal, "Gerontologist," published another study on music and dementia.
89 patients (and their caregivers) were split into three groups, too. A 10-week singing, coaching group. A 10-week music listening coaching group. And a group who received typical care.
Wouldn't you know it (by now anyway). The singing and music listening groups got and stayed in a better mood. AND, their overall sense of well-being was far above the "typical care" group. PLUS, they "demonstrated better episodic memory on cognitive assessments."  AND, the singing group also showed more functional memory than the "typical care" group.
So what conclusion did the researchers reach?
"Regular musical leisure activities can have long-term cognitive, emotional, and social benefits in mild/moderate dementia and could therefore be utilized in dementia care and rehabilitation."
That's a long-winded way of saying, "Music just plain works!"
And I don't find it one bit surprising. Because I know, beyond a shadow of a vapor of a whisper of doubt, that the one true, living, loving Creator of Heaven and Earth designed music that way. Because His original design was a universe and world of perfection. So, everything, like the music/brain connection, would naturally have worked together to sustain eternal life.
And even in this current broken world, many of those original benefits are still in place. Otherwise, they wouldn't be so universally and specifically connected to the human race.
Of course, most people will see these words as silly. Or superstition. Or blind faith. But the sad irony is how they'll one day see they were singin' that tune about themselves.
So, moral of the memory? Don't be "most people." Learn the words to Life while you still live.
So gimme the Light, yeah gimme the Light of Your Love.
Gimme the Light. I wanna see how good it can be.
Gimme the Light, gimme the Light of Your Love.
And gimme the Light that truly set this blind man free.
(from my song "Gimme The Light")
© 1998
Stay tuned,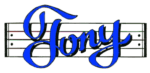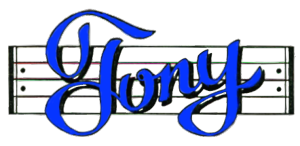 No-cost, low-cost, and premium ways you can help me spread the Word…
Tell everybody you know to Jump on the Rhyme and Reason Bandwagon
(emails with good stuff for Fa-Ree)
Get my Rhyme & Reason Podcast delivered right to your device. (also Fa-Ree)
Get digital Bible stuff from the same company I do.
My books are also on Amazon.com or Apple Books
Grab yourself an un-cool T-shirt
Or how about some music for believers, dreamers, and thinkers