The music and color connection
No, it's not the same thing as the rainbow connection, Kermit. Imagine your brain seeing music and color. Sounds a little odd, but very interesting to me. For the longest time I've connected music and other sounds to colors. And I always thought it was just my imagination. But, as it turns out, I might have my wires crossed. Â 

Podcast: Play in new window | Download

Connecting music and colors is a disease.
Not really. But it apparently IS a brain condition. And, of course, researchers have come up with a name for it. Synesthesia. And they say there's a part of your brain that recognizes letters and words. Then, there's another part of your brain that perceives colors. And those two parts are right next to each other.
So, some of those researchers believe those two areas can activate each other. Or at least they do in about 4% of the population.
What that means is someone with synesthesia can see a letter or a number, and other neurons in their brain activate color cells. And so it's almost as if they can't help but see the letters and numbers as colors.
Some people who are affected by synesthesia believe it helps them remember numbers and math. Others say it's not so simple. Because certain colors that represent numbers don't add up. (pun slightly intended)
But I don't take the whole scientific approach to it. And I don't worry about whether or not it's genetic. Or learned. Or both. Because I don't think much of that matters to me. And I don't suffer in any way as I connect colors to music. Far from it. In fact, it adds to the beauty I'm able to see and hear in songs.
And I can't prove this, but I wouldn't be completely surprised if maybe the whole music and color connection is gloriously reconnected when we get to Heaven. Of course, that would be just a minor added bonus to being with the Creator of the universe forever.
I hear the color blue in my head,
And it blends like a cloud into red.
Then the cloud turns to droplets of green
Splashing into an aquamarine
Ocean of cool morning dew.
And it transports me right back to blue.
Stay tuned,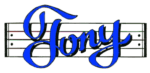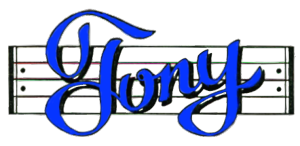 My books are also on Amazon.com or Apple Books
Grab some Merch
Or how about some music for kids