The movies out now are mostly total junk. And I know they don't, as a rule, cater to guys, like me, who prefer to be entertained and encouraged. Because, apparently, most people out there in the wide world would rather watch movies full of profanity, darkness, and sex.
At least if the movies out now are any indication.
The reason I bring it up is because we've had a visitor, for the past three weeks, here in the Funderhaus. A sister/sister-in-law who had a chance to spend some extended time visiting her older sister and connecting for more than a weekend.
Naturally, in the evening we've spent time around the TV to be entertained like millions of other American households. Trouble is (as others would see it…not us) we don't have "regular" TV service. And we haven't had regular TV service for almost 10 years. Because we despise 99.99% of the horrible content you find there.
So, we made the choice to stream only what we want to watch. And skip all the foolishness, on the traditional and cable networks, produced to program the masses.
Yeah, I'm opinionated on the subject. So are you. To each his/her own.
But the point is, it means we don't just turn on the TV, find a channel, and start watching. No, we have to look for something decent to watch. And that usually means an old black and white movie. Or sometimes old black and white TV show reruns.
Because when we look at movies out now, we see SO. MUCH. DARKNESS. Even the thumbnail pictures you see in the lists on Amazon Prime, or YouTube, or Apple, etc.
It's all a far cry from my movie-going days way back when.
Like when I spent so much of my time on the road, as a professional musician. During the day, I went to the movies a lot. And, even though things were already heading in the direction they've ended up now, entertaining and encouraging movies weren't all that rare.
And when I think back even further, I remember so many movies with happy endings. Movies that didn't require a thousand dead nobodies. With storylines that didn't take place only at night in the darkest, dingiest, most unimaginable places.
And the movies I remember (and prefer to remember) had happy endings. No, I don't care if you believe that's not like real life. Because here's the thing.
Movies. Are. Not. Real. Life.
So, they can go in whatever direction a director directs them. Trouble is, directors appear to prefer to take you to the darkest parts of their minds. And they appear to want you to spend time in drug-infested ghettos. Or in a bathroom while someone uses it. Or in back alleys, basements, or bordellos.
Maybe it's just me (it's not). But my preference is always for the health-giving and soul-saving light, found in the Way, the Truth, and the Life. And that means, these days I have to go on a quest every time I wanna find decent cinematic entertainment and get…
Lost In The Movies
There are people sitting silent on the lawn.
They're my friends, but I know they'll soon be gone.
No, it's not a tragedy. It holds so much in store for me,
And so that gives me cause to face the dawn.
There are swallows flying freely in the skies.
It's a pleasant sight for anybody's eyes.
Though it's like a photograph, keep in mind it's half and half.
It's easy. You don't even have to try.
In the movies…I'm always lost in the movies.
My eyes have that far away glaze.
In the movies…it's always nice in the movies.
They make you believe in better days.
In the movies…you'll find me in the movies.
There are faces tough and tender in the dark.
I can see the players reach the final mark.
Listening for the closing word, I remember what I've heard,
And then I leave as happy as a lark.
© 1978 Tony Funderburk
Stay tuned,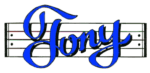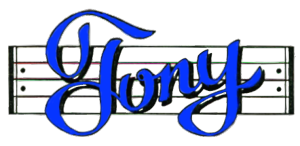 No-cost, low-cost, and premium ways you can show your support…
Tell everybody you know to Jump on the Rhyme and Reason Bandwagon
(emails with good stuff for Fa-Ree)
Get my Rhyme & Reason Podcast delivered right to your device. (also Fa-Ree)
Get digital Bible stuff from the same company I do.
My books are also on Amazon.com or Apple Books
Grab yourself an un-cool T-shirt
Or how about some music for believers, dreamers, and thinkers