Wait till morning skies Bedtime Buckaroos
Morning skies, or as they say down south, "mornin' skies", are a sign of a brand new day. And they're also part of the subject of the third one of Tony's books for kids…"Till Mornin' Skies" It's one of the "Bedtime Buckaroos" bedtime stories. And it's also one of the songs off the lullabies collection by the same name.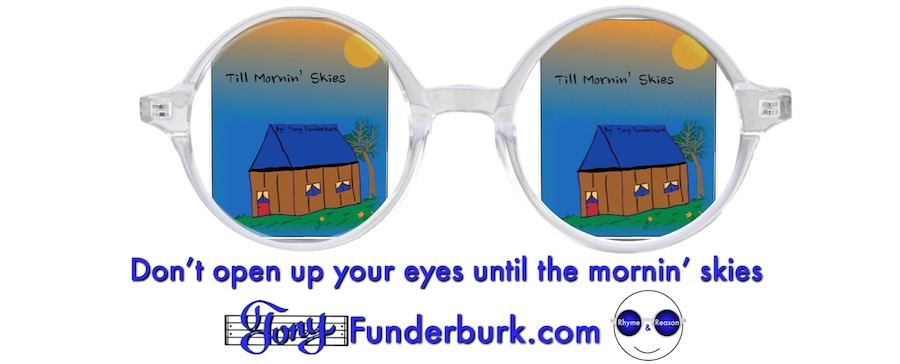 Morning skies reveal new beginnings. But evening and night skies are mighty interesting, too.
And in the case of this book (and song) you soon discover a singing bullfrog, crickets playing drums, and even a blue-eyed armadillo. It all happens because a dog named Zazzo couldn't get to sleep. And when he heard a song coming through the window he had to get a better look. Go get the book on Amazon.com and find out what he saw. And read it to your kids…they'll love it. You should think about gettin the music that goes with these books, too. If you can't find them here on the website, email me and ask how to get 'em.
You can skip Amazon and get both the ePub & PDF versions from me, in one download, for only $4 – And you'll be able to read "Till Mornin' Skies" on almost any device. Click or Tap HERE to get it today.
Till Mornin' Skies
Pull down the shades
Put a good fluff in the pillow
Mockingbird sings
From a limb out on the willow.
Bullfrogs and bugs
And a blue-eyed armadillo
Play the music all night…
Everything's gonna be alright…
So close your eyes till mornin' skies.
Moonbeams and dreams
You can almost hear 'em glisten
Stars become chimes
Lay your head down and just listen
Wise owl looks on
To make sure that nothin's missin'
For the song of the night
Everything has to be just right
Now close your eyes till mornin' skies.
Mornin' skies will bring a brand new day, but
Mornin' skies are still eight hours away…
So…(repeat 1st verse)
© 2011 Tony Funderburk (July 4)
Stay tuned,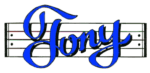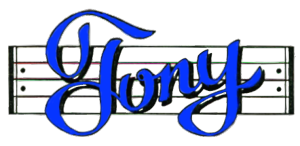 Discover my ebooks on Amazon.com or Smashwords
Subscribe to my Podcast on iTunes – OR Google Play OR Player.fm
Follow me on Twitter
Watch my videos on YouTube
Find me on Facebook