I captured some moments in time
I've mentioned before how I spent a year of prolific songwriting in Nashville. It was back in 1992-93. And I was under the mistaken impression that record companies were always looking for something new. No, this isn't sour grapes. Because I know I'm basically not a country and western singer/songwriter. And the nice folks in the land of the Grand Ol' Opry confirmed this for me. But I'll always be grateful for my time there because it helped me capture quite a few magical moments in time.

Podcast: Play in new window | Download
Tune In On iTunes Apple Podcasts | Android | Email | Google Podcasts | Stitcher | TuneIn | Spotify | RSS | More

One of the songs I wrote, during my time in Nashville, was around Christmas of that year. Elgielene and I love to take drives and see lights and decorations and the various neighborhoods. And as we passed through older parts of the city, I noticed a few different small groups of singers on street corners. And I noticed how diverse the people were, as well as the surroundings. So, I made a mental note of it.
Then, a few days later,
We watched an old black and white movie about a grumpy old rich man. Don't remember what the movie was. But you've seen it even if you haven't seen it. Because it's a theme used in who knows how many movies.
Anyway…I had a dream, after watching that movie, about a cat in large house. I'm sure the dream was triggered by that movie. But it wasn't connected to the theme of the movie at all. And being a songwriter, I decided to use the dream as part of a song idea I had been working on. As it turned out, the dream became a second vignette in a two-part song I wrote to capture two moments in time.
And the song turned into a musical mental journey for me. It's over seven minutes long. And I'm sure, besides me, no one but Elgielene will even like it. But for several reasons, it's one of my favorites. I enjoyed putting it together, building the instrumentation using the gear I had at the time, and most of all writing the lyrics.
Rhyme and Reason Podcast subscribers will hear the song (if they want to). And here are the words to…
Magic Little Moments
There was a ukulele lady on a corner by a Christmas tree
And a banjo bandolero with a turquoise pinky ring
Behind 'em was a biker who was tapping on a tambourine
And a girl whose lips were moving but you couldn't even hear her sing
And the shoppers did that shuffle that they do when the snowflakes fall
Every now and then a spark would dance through a neon light
The taxicabs would jockey for position by a store's front door
And that quirky band of minstrels played their music for nothing all night
Oh, those magic little moments…
Oh, that somehow slip by
And oh, those magic little moments…
Those sacred vignettes that fade out with the blink of an eye
There was a crystal chandelier in the foyer of a grand estate.
And the sun created prisms that would decorate the empty hall.
There was marble on the floor that they waxed maybe twice a week,
And a cat named Orion who was sure he was the king of it all.
Late at night he would prowl for a while just to keep himself in shape.
But he knew he had appointments in the morning that he couldn't be late for.
He was up at the crack of dawn and headed downstairs fast,
So he could chase those little prisms and go sliding cross the marble floor.
Chorus…instrumental…chorus twice and end
© 1992 Tony Funderburk
Stay tuned,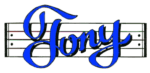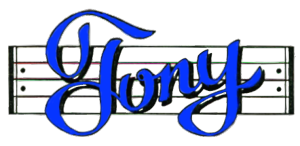 My books are also on Amazon.com or Apple Books
Grab some Merch
Or how about some music for kids
Don't forget your RhymeTender on the way out. Feed the tip jar.
Subscribe to
Rhyme and Reason with Tony Funderburk
Or subscribe with your favorite app by using the address below