Get The Rhyme and Reason Podcast Delivered, Free Apple Podcasts | Google Podcasts | Spotify | Amazon Music | Android | Pandora | iHeartRadio | Stitcher | Podchaser | Podcast Index | Email | TuneIn | Deezer | RSS | More
I just read a short article about a Milky Way black hole problem. And you'd better brace yourself. Because this is a serious problem. Here's a snippet from that article:
"A black hole with millions of times more mass than the sun is hurtling towards Earth and will one day wipe out life as we know it. The black hole is speeding towards us at 110 kilometres per second and is at the centre of the Andromeda Galaxy."
The article made sure you understand that the Andromeda Galaxy is huge. And it continued with this:
"Located just 26,000 light-years away. And as we speak, it's in the process of tearing apart entire stars and star systems, occasionally consuming them, adding to its mass like a voracious shark. Due to the size of Andromeda however, there is only going to be one winner when it smashes into the Milky Way."
So, back to the Milky Way black hole.
Because evidently, according to the article, most galaxies have a "supermassive black hole which stars swirl around and helps keep everything in formation." (side note: I think it's funny when so-called scientists, who believe the evolution origin theory, use words like formation.)
Anyway…
Our own Milky Way's black hole is no small matter. The article I read describe it like this. "And not just any black hole, it's a supermassive black hole with more than 4.1 million times the mass of the Sun."
Whoa! That's huge. So it's gotta have a negative impact on us. Right? If not right away, at least some time in the future. Yeah, writer of that article said, "we are safe for now." But he added, "Panic will happen when the Milky Way collides with Andromeda in about 4 billion years."
I don't know about you. But as for me and my household, we're gonna start freezing a lot more grass fed beef. And we're gonna add to our solar panel supply. Hey, I was a boy scout. Be prepared is my motto.
Because, when the panic hits, it's every man for himself.
Oops. That's misogynistic and transphobic. Oh well, so be it.
Wait a sec. Come to think of it, I don't believe I'm gonna let all that panic affect me and my household. Matter of fact, I (we) choose to trust in the Creator of all the galaxies in the universe. And He (that would be Jesus) holds the universe together. Science fiction "scientists" don't have a clue about that glue.
So, I (and my household) have confidence, hope, and peace about the Milky Way. Even if it has a supermassive black hole, we'll never be vacuumed into it. Never.
And that's why I could compose a composed and peaceful lullaby song called "Milky Way Bouquet." And I confidently included it in a collection of lullabies and put them all in a book. Because I believe, at least for a while longer, our galaxy is stable enough to build, create, and sell books.
If you have little ones, you should be playing the Lullabye Bye collection for them at bedtime. And you can get all those songs, in a secret link, inside the Lullabye Bye coloring and drawing songbook. Links to get it on Amazon are below. Order yours today. Prime members get free delivery.
Through the trillion trails of starlight
Caught up in the constellations
Grows a great, galactic garden,
Fiery flowers in formations.
Watered with the words of wisdom,
The Designer deemed to say,
With love we can look and listen
To the Milky Way Bouquet.
Stay tuned,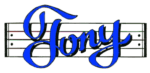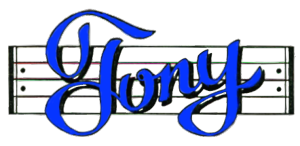 Here's the funny looking link to Lullabye Bye on Amazon:
https://www.amazon.com/Lullabye-Bye-Tony-Funderburk/dp/B08BWFWSLN/