Do you know a message of hope?
Would you believe most people in the world live without hope? It doesn't mean there IS no hope…just that they've never heard a tried and true message of hope. And I'm talking about the kind of message that stands the test of time…and challenge…and doubt. Of course, I'm talking about the message found in the Bible…the message of eternal life for anyone who's willing to trust Jesus.

There's a huge advantage to trusting in your Creator. He promises eternal life. No more growing old, dying…and no more tears. Imagine living in a paradise that will make any and all the persecution you suffer here seem like nothing by comparison. Imagine living in a loving environment where no one will ever steal from you again, or plot to take your life, or lie about you.
Imagine.
Now, stop imagining and look into this wacky, so-called "judgmental-narrow-minded-anti-choice…etc. etc." worldview known as Christianity. I mean truly look into it. Not with your predisposition to those adjectives I just used…but with an open mind. Not so open that your brain falls out. Just open your mind to the possibility that the most popular book of all time might hold that title for a good reason. Maybe there truly is a message of hope found inside its pages. I'm telling you there is. But don't take my word for it. Read it. At least read the New Testament part.
I guarantee you won't be struck by lightning.
When I was the music minister for a little church in Denver, Colorado, I wrote a song for the congregation. They were a little group of believers who came from many positions and perspectives…some were even former atheists. But what they all had in common was the eye-opening joy of discovering the one true, living, loving God of creation. And when you know Him, you can do mighty things. Here's a clip from the song and the lyrics. If you'd like to hear the whole thing, subscribe to my Rhyme and Reason Podcast
The Little Church That Could
Everybody said it really couldn't be done
To talk about the Father and the Spirit and the Son
In any public places where unbelievers go
'Cause they don't wanna listen and they don't wanna know
But one little group decided that was wrong.
And they began to move and sing a different song.
For absolute Truth and even Personhood
I'm talkin' 'bout " The Little Church That Could".
A tiny, little voice in the middle of the West
They could be called a "cause". They might be called a pest.
They wouldn't let a basket cover up their light
They urged the fallen world to flee the empty night.
Lookin' to the Lord for the confidence to cope
And keepin' their momentum with a message of hope.
A little band of ne'er-do-well's accomplishing good…
I'm talkin' 'bout " The Little Church That Could".
You might remember Jericho or lions in the den.
And how tall was Goliath? Maybe 9 feet…maybe 10.
But we remember Joshua and Daniel and prayer…
And David slew Goliath with a rock. Is that fair?
And Jesus gets the credit for the right we may do.
We're instruments of clay that He can work through.
So never grow weary to do what you should.
Keep workin' in "The Little Church That Could".
© Copyright Tony Funderburk 2008
Stay tuned,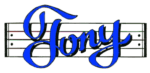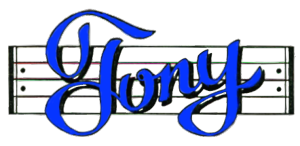 P.S.  Your support for my Rhyme and Reason means the world to me. Please share by telling everyone you know to…
Discover my ebooks on Amazon.com or Smashwords
Subscribe to my Podcast
Connect with me on LinkedIn
Circle me on Google +
Follow me on Twitter
Watch my videos on YouTube
Find me on Facebook
Or use the social media links below