I need mercy on me. How about you?
I've lived an interesting life so far. I've already lived longer than my Dad and his two brothers. And it's already longer than several other relatives and friends I've known. But I don't know if it would have been this long if it wasn't for God's mercy on me. I don't want to imagine the hopelessness I'd feel if I didn't have my Creator to lean on, trust in, and talk to. Even if I lived to be 100, I'd still know that it was gonna come to an end and then where would I be?

Podcast: Play in new window | Download
Tune In On iTunes Apple Podcasts | Android | Email | Google Podcasts | Stitcher | TuneIn | Spotify | RSS | More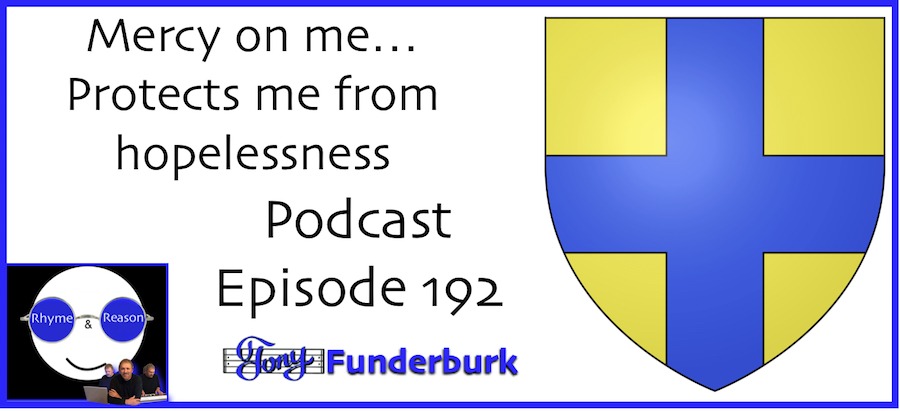 Have you ever thought about why you've lived as long as you have? Well, I think about those things. And I know life's not an accident. Or a set of processes none of us have control over. You and I were put here on purpose. Who did it? And why? Does it even matter? Should you try to figure it out…or just live your life the best way you can?
Here's why the mercy I mentioned matters…
You and I do things we shouldn't do. If I were to make a list of the things I've said or done that I shouldn't have, I'd have to dedicate every article I write and every podcast episode I record to those things. But here's the ultimate cool thing that trumps all those other things on my "bad" list: God's mercy on me. He is able and willing to wipe my bad slate clean, and all I gotta do is humble myself, ask Him to, and trust that He will.
It's important to know God isn't making you and me do the bad things we do. Even though we're here on purpose, we're not robots. And God hasn't planned our lives for us. He doesn't work that way…in spite of all the weak messages to the contrary you might hear from televangelists and churches. Instead, here's what God does for you…He gives you a brain and a soul. And He wants to see what you'll do with them. You're free to use them for God…or against Him…to a point. Talk about taking risks?!
God's mercy on me gives me more time to make a difference.
My mission, in this life, is to use the gifts of words and music God gave me to share the faith, hope, and love available to anyone who wants it. Anyone who'll ask for it.
Since I didn't receive what I deserve a long time ago, I've been able to grow and learn more about my Creator. That has given me much more knowledge and wisdom to share with anyone and everyone who'll listen or read. And that word…anyone…is important because it's both plural and singular. Any is synonymous with all. One means only one…for example, you. You're one of the any.
So, anyone means every person in the world. You'll find the spirit of that word in one of the most famous Bible verses. John 3:16. Click that link and read it. I'm sharing a song about God's love and mercy in the Rhyme and Reason Podcast version of this message. Lyrics are below.
Do you know the mercy I'm talking about? Have you experienced it? Or are you struggling with doubt and fear about where you'll be forever? Either way, write to me and let me know. I'd like to help you see how life makes sense.
Give Me What I Deserve
You gave me life…
Gave me love, and gave me freedom.
You took my sins…
And You nailed 'em, and You beat 'em…
'Cause this person who you bought never had the nerve.
So I'm glad that you did not…
Give me what I deserve.
You gave me hope,
Gave me bread and living water.
You gave your blood…
When I led you to the slaughter.
But you never even fought or let your focus swerve.
And I'm glad that you did not…
Give me what I deserve.
Lord, don't give me…what I deserve.
If I stand in the middle of the road,
Nudge me to Your side.
Lord, don't give me…what I deserve…
'Cause I'm the reason and the cause
Why Jesus died…But then He rose again!
You gave me joy…
Gave Your word you'd leave me never.
You gave Your life so that I could live forever.
And on this earthly azure dot I can choose to serve.
So I'm glad that you did not…
Give me what I deserve.
© Copyright Tony Funderburk 2010
Stay tuned,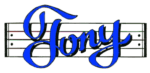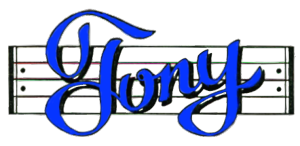 P.S.  Share the rhymes and reasons with your friends and family. And let's stay connected. Like this…
Join my Rhyme and Reason Club
Discover my ebooks on Amazon.com or Smashwords
Subscribe to my Podcast on iTunes – OR Google Play OR Player.fm
Connect with me on LinkedIn
Circle me on Google +
Follow me on Twitter
Watch my videos on YouTube
Find me on Facebook
Or use the social media links below