Get The Rhyme and Reason Podcast Delivered, Free Apple Podcasts | Google Podcasts | Spotify | Amazon Music | Android | Pandora | iHeartRadio | Podchaser | Podcast Index | Email | TuneIn | Deezer | RSS | More
A long, catchy melody line is a thing of beauty. And, for the most part, it's a thing of the past. Pop music, in almost every genre, tends to seek out a vowel and repeat it over and over these days. Well, when it's not touting body parts and one-night stands.
And here's why I mention a long, catchy melody line.
I thought about a road trip, toward the end of summer between my junior and senior year. My brother and I were heading back to Texas from our summer in Kansas with Mom. And I had the radio of my '65 Plymouth Fury tuned to a local station as we drove along highway 69 somewhere between Eufala and Crowder, Oklahoma. The DJ featured what he called Twofer Thursday. And that meant he'd play two hits in a row by the same artists.
And as we sat at a red light "Alone Again Naturally," a song by Gilbert O'Sullivan came on. Now, if you're someone who's gotta have edgy, dark music you might be one of those who'd poke fun at Gilbert's music. Yes, he was a quirky dude. But he knew (and probably still knows) how to create a long, catchy melody line. "Alone Again Naturally" is an upbeat tune about a guy who's considering suicide after being left at the altar.
I recommend you give that song a listen. And pay attention to how the melody line carries through from verse to chorus and even to the bridge. And don't be surprised if you end up humming it to yourself or hearing it in your head for a while.
Right after "Alone Again" finished the DJ played "Clair," another hit from Mr. O'Sullivan that year. And it's another example of a long, catchy melody line. Again, right from the verses to the chorus and through the bridge. It's a song about his manager's little daughter. And the lyrics are clever enough to fool you into thinking it's just another love song until you pick up on the clues.
If you're not too dark and edgy, give those songs a listen.
Heck, even if you ARE too dark and edgy. Because they might just shine enough light into your heart to help you come on over to the Light.
And by the way. The reason I thought about that road trip and Gilbert O'Sullivan's songs is because today, December 1, is his 76th birthday. From what I've been able to find out, Gilbert's been married since 1980. So, it looks like he won't be Alone Again Naturally today. Happy birthday, Ray.
Stay tuned,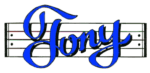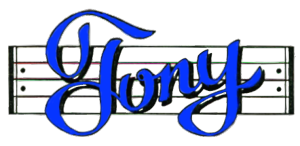 No-cost, low-cost, and premium ways you can help me spread the Word…
Tell everybody you know to Jump on the Rhyme and Reason Bandwagon
(emails with good stuff for Fa-Ree)
Get my Rhyme & Reason Podcast delivered right to your device. (also Fa-Ree)
Get digital Bible stuff from the same company I do.
My books are also on Amazon.com or Apple Books
Grab yourself an un-cool T-shirt
Or how about some music for believers, dreamers, and thinkers