Get The Rhyme and Reason Podcast Delivered, Free Apple Podcasts | Google Podcasts | Spotify | Amazon Music | Android | Pandora | iHeartRadio | Stitcher | Podchaser | Podcast Index | Email | TuneIn | Deezer | RSS | More
Habitual liars just make up stuff as they go along. I think we can all agree on that. Right?
But what we might not agree on are the lies. Most everyone who subscribes to my blog, emails, Rhyme and Reason Podcast, YouTube channel, or social media profiles has similar worldviews. But maybe you're different. Maybe you'll be the one who disagrees with what I'm about to mention. Here's a headline…
Disproportionate impact on women by the Covid-19 pandemic
And the article said that more women experienced sickness and death from Covid-19 than men. And there are two reasons why that's a ridiculous thing to say.
One: It implies that sickness and death from a pandemic should be fair and equitable.
Two: It isn't true.
I did some checking. And I didn't find one site, with stats on Covid related deaths, that said more women got sick and/or died from it. In fact, I didn't find one site that didn't say the opposite. More men than women have gotten sick and/or died from it.
But it the headline was on social media. So it's gotta be true. So, what's goin' on here?
Could it be that people truly do make stuff up?
The better question is, why do people so easily fall for all that stuff?
If we could travel back in time, we could ask Herr Hitler. Adolph understood how you simply tell a lie boldly enough, loudly enough, and often enough and it "becomes the truth" to the illogical masses.
And as Yogi Berra said, "it's deja vu all over again."
But here's the incredibly sad part to it all. That made up stuff makes slaves out of the majority of people. And they believe they've made their own choices and created their own destinies. But they've simply allowed themselves to be manipulated into voting for their own party's socialism over the opposing party's socialism. And they've opted for soundbite truth over real Truth.
So, most people, sadly, will never know the Truth that can set them free. As for me, I wouldn't wanna live without knowing that Truth. Because I…
Have To Believe
I can hear my heart, but I just can't feel my life.
I can feel You cut, but I just can't see the knife.
You slip Yourself inside of me
To show me what I'm meant to be;
Unlock me with Your golden key;
Protect me from the wizardry
Of this world far below.
I can feel Your love; though I never see Your face,
And whenever I'm alone,
You still fill the empty space.
I never have to reach for You.
You always seem to pull me through.
You do the things that I can't do;
Not even if I wanted to…not even if I tried.
And I have to believe…You did everything for me.
'Cause what I have to believe
Is the truth that sets me free
You must know my dreams
Because you're making them all come true.
I know that You're the One
Because no one could but You.
Your steady hand is always near.
With perfect love You conquer fear.
You brush away the dark veneer,
And suddenly it's all so clear which way I should go.
And I have to believe…You did everything for me.
'Cause what I have to believe
Is the truth that sets me free
Well, I'm not sure if I deserve it.
I'm lighter than air and soaring like a bird,
And if I can love You any better…just say the Word!
© 1996
Stay tuned,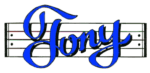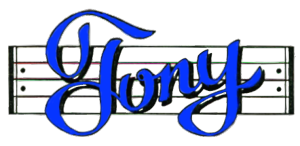 No-cost, low-cost, and premium ways you can help me spread the Word…
Tell everybody you know to Jump on the Rhyme and Reason Bandwagon
(emails with good stuff for Fa-Ree)
Get my Rhyme & Reason Podcast delivered right to your device. (also Fa-Ree)
Get digital Bible stuff from the same company I do.
My books are also on Amazon.com or Apple Books
Grab yourself an un-cool T-shirt
Or how about some music for believers, dreamers, and thinkers