Podcast: Play in new window | Download
Tune In On iTunes Apple Podcasts | Google Podcasts | Spotify | Android | Pandora | iHeartRadio | Stitcher | Email | TuneIn | Deezer | RSS | More
I just read an article on Don Gibson, a songwriter from the 50's and 60's. And it said he sat down one hot, summer day, in 1958, and wrote two songs. "Oh Lonesome Me" and "I Can't Stop Loving You." And would you believe it? Those two very different love songs both became hits. In fact, Ray Charles recorded a version of "I Can't Stop Loving You" that became the number 10 love song of all time. At least according to Billboard charts.
How about the other 9 of the top 10 love songs of all time?
Well, since you brought it up…OK. I'll count 'em down like Dave Letterman's top 10.
#9. This one's a little hard for me to believe. But my taste doesn't often sync up with mainstream. Anyway…you might remember a little group called Earth, Wind, and Fire. If you don't, it doesn't matter. Because this isn't a song by them. Well sort of. But not completely. It's a song co-written by Maurice White and Al McKay from EWF. And they wrote it specifically for the Hutchinson sisters.
Wait…who?
Yeah, the Hutchinson sisters. Better known as The Emotions. And their hit song was "Best of My Love." And even if you weren't born then, you've probably heard it. Because it's been in movies. So, it's too legit to quit.
#8. This is another surprise for me. It's a song called "Because I Love You" by Stevie B. Apparently it was number 1 on the Hot 100 chart for 4 weeks back in 1990. And an interesting note…the songwriter, Warren Allen Brooks, said it's actually a "spiritual song." Of course, most listeners would never guess that. But he said "It's really about me and God having a personal relationship." Pretty cool that it was a hit for him.
#7. So, this one's the third surprise in a row for me. "Let Me Love You" was a number 1 song for Mario for 9 weeks back in 2005. And I listened to a short clip. Yeesh. It's one of those songs I call a crybaby boy song. But what do I know. It ain't like any of my songs ever made the top 10.
#6. OK, now this one makes sense again. "I Will Always Love You." And as far as I'm concerned, the Whitney Houston version is the only one we need. Nothing against Dolly Parton's version. After all she had a hit with the song twice. But I'm not a country music fan. And Whitney's powerful voice on this song is Grrrrreat!
We're halfway…
#5. This one is a personal favorite. Because it was a tongue-in-cheek poke at love songs. "Silly Love Songs" by Paul McCartney. And it's a toe-tapping earworm I can hear even as I write this.
#4. You might have heard of a little movie from back in the 70's that put John Travolta's dance moves on the map. Saturday Night Fever. And the Bee Gees recorded 6 of the 17 songs for the movie soundtrack. "How Deep Is Your Love" ended up in the number 1 spot for 7 weeks in 1977.
#3. "We Found Love" by Rihanna is a robotic, electronic dance song. So, it's weird, to me, that it's this high up in the love songs category. But again, who am I to say? (just a guy who prefers a better quality music)
#2. Even though "I'll Make Love to You" by Boyz II Men was on the Hot 100 at No. 1 for 14 weeks, back in 1994, I still don't like that it's in the top 10 love songs of all time. Because it's just another crybaby boy song. Dud.
And #1. I can't believe I have to tell you this. But it's "Endless Love" sung by Lionel Ritchie and Diana Ross. Now, I don't have anything against either one of them. But there are so many other love songs out there that should have been…or could have been in the number 1 spot. And pretty much all the other spots for that matter.
Ok, I didn't share all this chart topping music trivia just so I could be the next Casey Kasem (look it up).
No. I wanted to share something all these songs help prove.
Time.
Ever moving, never stopping, time.
Not timelessness. Because without time, none of those love songs would have any meaning. Especially when they refer to the passing of time just about all of the…well…time.
Particularly the number 1 song, Endless Love. Love couldn't be endless if time didn't exist. So, it would be a silly, even stupid, thing to write and sing about.
And you couldn't put one note after another, which is what sheet music does by the way, if we existed in a constant state of timelessness. Matter of fact, sheet music even sets up a time signature. Three quarter. Four Four. Even Five Four when you're in a band and you gotta take a break.
And because we exist in a constant flow of time, so does our Creator. Because in order for him to create us, He had to think one thought AFTER another. And He had to put one word AFTER another. And you can can't put one thought or word or deed AFTER another if another thought or word or deed had not come BEFORE it.
Before and after. First and last. Beginning and ending.
Time moves on. And it waits for no one.
Days pass by. In the blink of an eye.
And before you can ask for some more
Start, today, looking for the one Way.
Stay tuned,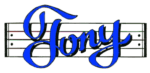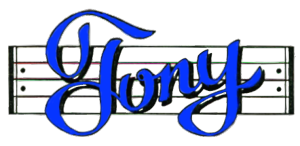 Get my Rhyme & Reason Podcast delivered (free) right to your player.
My books are also on Amazon.com or Apple Books
Grab yourself an un-cool T-shirt
Or how about some music for kids