Podcast: Play in new window | Download
Tune In On iTunes Apple Podcasts | Google Podcasts | Spotify | Android | Pandora | iHeartRadio | Stitcher | Email | TuneIn | Deezer | RSS | More
I enjoy watching
Ray Comfort
, from Living Waters, talk to people he meets "on the street." Because he has an easy-going way of disarming them in order to share God's love. He lives in California. But he's originally from Australia. And I think his accent helps a little, too.
Ray actually helps people understand they're not all that and a bag of chips. But he does it in a way that makes them think. And you can see the difference in their faces as logic and reason begin to push out long-held emotion-based beliefs.
And the name, Living Waters, seems to be a bit of a nudge.
Because some might think it's a ministry name from a reference Jesus made to Himself. But there's a subtle difference…that shows the power of a single alphabetical letter. And, in this case, that letter is S.
To think of God as living water that quenches your thirst, forever, is a cool metaphor. But take the metaphor one more step. Because Jesus said believers follow Him. And that means we're supposed to be like Him. Not exactly, of course, because we're flawed and He is perfect. We sin, and He is sinless. But we're called to follow His example.
So, we should be living waters.
You and I can be tributaries off the main river of water of life. And when you look closely at maps that show rivers and their tributaries, the metaphor is even easier to see. Because the main river covers a lot of territory. Sometimes from one end of a country or continent to the other end. And the tributaries flow into much smaller areas. But a lot more of those areas.
Maybe Ray and his team didn't come up with the name for the ministry for that reason. But I think it works very nicely.
And as living waters, you and I can (or should) work to get people to think. Give them logical, reasonable things to consider. Because we might get them to start listening to that…
Still Small Voice
Gotta go make some noise and go drinkin' out with the boys.
And maybe I'll watch TV.
 It all really sounds good to me.
And where'd I put my guitar? In the back of my muscle car.
I'm gonna rock some rock n roll…
Jam the music into my soul.
'Cause I hear a voice all day, and it just won't go away.
Ain't no place I can hide from that still small voice inside
Cheerin' for my football team on the high def satellite stream
Yellin' when they mess up bad.
 Got a runnin' bet with my dad.
Saturdays in my yard, you can see I really do work hard.
And then I buzz to the video store
 And rent maybe two or three more.
'Cause I hear a voice all day, and it just won't go away.
Ain't no place I can hide from that still small voice inside
Still small voice inside me sayin'…
Boy you know you're only playin'.
Still small voice inside me askin'…
What's with all the pain you're maskin'?
Still small voice inside me killin'…
Everything that once was thrillin'…
No, there ain't no place to hide
From that still small voice inside.
© 2009 Tony Funderburk
Stay tuned,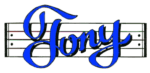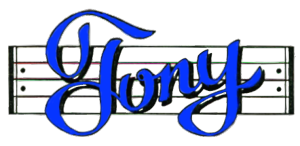 Get my Rhyme & Reason Podcast delivered (free) right to your device.
My books are also on Amazon.com or Apple Books
Grab yourself an un-cool T-shirt
Or how about some music for kids