Little kids are just so naturally nice to each other. Have you noticed that? And if you wanna see a little slice of Heaven on Earth, just put some of them together in a room with a big toy box and no adults. It's the picture of perfection. And it's the reason I wrote a little kids song about how well they get along.
Parents of little kids are probably rolling their eyes right about now.
Because they know the exact opposite of what I said is true. And if you listen to "Stop Buggin' Me," from my "Kiddin' Around" collection of kids songs, you'll hear me sing the opposite. All I had to do for inspiration was think back to my own childhood days. And watch little kids in their natural habitat.
Because it doesn't matter what generation it is or was, kids don't tend to be naturally nice. They bug each other. Boys like to annoy girls. And vice versa.
So, I came up with a song about it. And I started a phrase that's been around for who knows how long. "Stop buggin' me." Then, I thought about what boys do to bug girls. And I thought about reactions girls would have and what they might say when boys bug them. Finally, I tied it all together with actual bugs.
When your kids listen to "Stop Buggin' Me," they'll hear about flies and spiders and worms. And beetles and locusts and fleas. And even centipedes and gnats. Yeah, plenty of flying, creeping, crawling, squiggly, squirming bugs.
Little kids get the biggest kick out of it.
I don't know why. I just know they do. Because I've seen it over and over. And if you wanna see it, too, then all you gotta do is click or tap the link below. When you do, I'll stop buggin' you about it.
Stop buggin me…stop buggin me.
You're a fumble bumblebee.
You're a flicky flaky flea.
Stay tuned,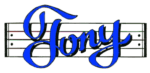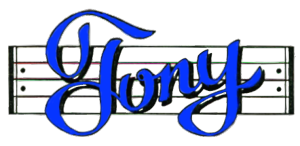 Get your Kiddin' Around songbook (full of bugs) today.