Letter by Letter – Line By Line
Anything you do in life can't be done all at once. At least not anything worth doing. You can't even breathe all at once. There's an inhale and an exhale. And I could literally come up with a thousand other examples. But I know you get the point. Each journey is made up of steps. In the process of writing, it involves going letter by letter, word by word, and line by line. Until you reach a resolved destination. And don't fall for that nonsense of a something not needing to be resolved in order to be good. Balderdash. [powerpress_player]

When I just write one line after another, I can create rhymes I didn't even know existed in my brain.
The three stanzas, below, are the perfect example of what I'm talking about. When I opened my text editor, I had no clue what I was gonna write. But I knew, absolutely KNEW, I was gonna write something. But I had nothing to start with. So, I took the idea of having nothing to start with and started. And here's what happened…
ByLine
I didn't have a thing to say when I first started out.
And I believe that sort of thing can fill your mind with doubt.
But then ideas began to form. I quickly wrote them down.
It felt so good to clear the dust from my mental ghost town.
Hey, have you ever felt like that, not sure of what to say?
And if you did, what did you do to make it go away?
Or did you find yourself at odds with even your own brain
And watched, as every thought you had, went swirling down the drain?
Well, may I recommend the treatment I just put me through?
I think you'll find it might replace what's missing inside you.
Just write your foggy, fractured thoughts down slowly line by line.
Then share the words and walk away. Don't worry. You'll be fine.
© 2020 Tony Funderburk
Ideas, thoughts, and words. Conceptual examples of how life has Rhyme and Reason because God made you.
Stay tuned,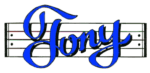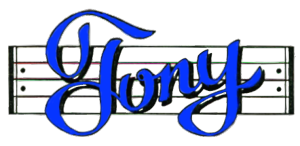 My books are also on Amazon.com or Apple Books
Grab some Merch
Or how about some music for kids
Don't forget your RhymeTender on the way out. Feed the tip jar.
Subscribe to
Rhyme and Reason with Tony Funderburk
Or subscribe with your favorite app by using the address below

Podcast: Play in new window | Download
Tune In On iTunes Apple Podcasts | Android | Email | Google Podcasts | Stitcher | TuneIn | Spotify | RSS | More