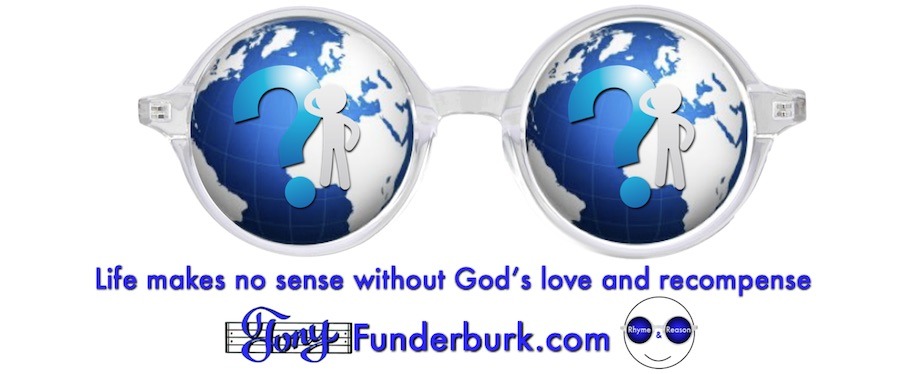 Life Makes No Sense
If you've listened to my Rhyme and Reason episodes at least once, you've heard my tag line. "There IS a rhyme and reason to life because…God made you." So, you might be wondering why my headline says life makes no sense. Well, it doesn't. Not without a creator God who loves us. And fortunately we have exactly that kind of God.

Podcast: Play in new window | Download
Tune In On iTunes Apple Podcasts | Google Podcasts | Spotify | Android | Pandora | iHeartRadio | Stitcher | Email | TuneIn | Deezer | RSS | More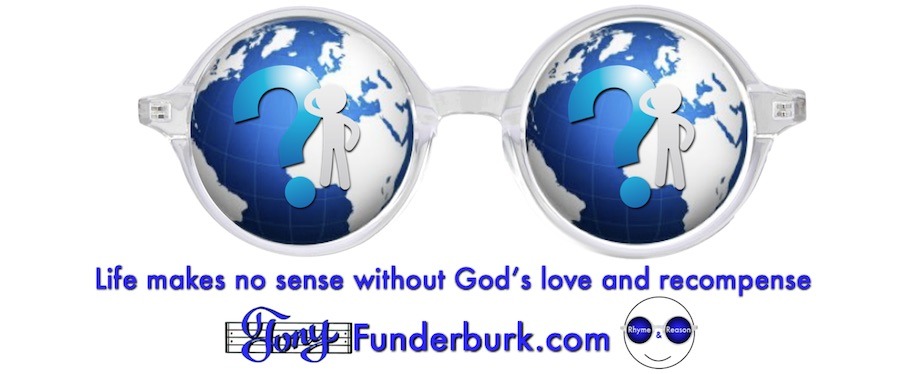 No, life makes no sense, if you believe everything came from nothing.
But there's a strong force in this world that couldn't possibly have come from rocks or primordial soup. It's not wind. Or fire. Or water. Not even gravity. The force I'm talking about is love.
Of course, those people who would rather have you believe there is no God, will tell you love isn't proof of God. And they'd be dead wrong, of course. I've even heard them say evolution obviously produced love. Because love exists. And evolution is true. That tautological thinking only leads to hopelessness and ultimate despair.
Love IS proof of God because of something known as "cause and effect." No effect is greater than its cause. Now, let me ask you, do you think, on a scale of intelligence, you're greater than rocks? Of course you are. How about dirt? Water? Even those adorable and smart Labrador Retrievers? (I've had two, and they were awesome…but not greater than humans.) Let's go big. Do you think you're more intelligent than planet Earth? I hope so. Because you are. Humans are the most intelligent of any part of creation.
But we're not more intelligent…not greater than…God. He's the uncaused First Cause. We're the lesser "effect" of His creation. And because we can love, we know He can love. Like I said, no effect is greater than its cause. Makes sense. Right?
And here are the lyrics to the song I'm sharing in the corresponding episode of Rhyme and Reason.
Because I Can Love
What made You think
That I was worth the risk You took?
What made You take the time
To write Your Holy Book?
I don't believe I'd give myself a second look,
But You did because You love.
You made a world
That was as perfect as could be,
But then I broke it
When You gave it all to me…
By going through the gate You made to set me free.
This You did because You love…me.
Because You love me so…
In spite of all You know…
Because You did the most that You could ever do…
Because I clearly see…
Evidence of You in me…
Because I can love…I do love…You!
You put a life
And a will inside my soul.
You knew true love
Would be to give me full control.
But knowing You is all that ever makes me whole.
I trust You because You love…me.
I can live because You live!
I can love because You love!
© Copyright Tony Funderburk 2010
Stay tuned,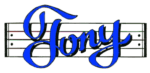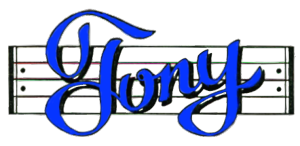 Subscribe to
Rhyme and Reason with Tony Funderburk
Or subscribe with your favorite app by using the address below
Discover my ebooks on Amazon.com or Smashwords
Subscribe to my Podcast on iTunes – OR Google Play OR Player.fm
Follow me on Twitter
Watch my videos on YouTube
Find me on Facebook