Podcast: Play in new window | Download
Tune In On iTunes Apple Podcasts | Google Podcasts | Spotify | Android | Pandora | iHeartRadio | Stitcher | Email | TuneIn | Deezer | RSS | More
In 1981 I joined a popular trio, in Atlanta, Georgia. They added me as their drummer, and all four of us sang. So, we had some nice 4 part harmonies. And I remember how their fans enjoyed our rendition of a song called "Leader of the Band." Because the bass player, lead guitarist, and I played recorders, and sang backup, while the rhythm guitarist strummed guitar and sang lead. It was one of the quietest songs in our repertoire. And yet, it got some of the best audience response of any song in our list.
Since Leader of the Band was a hit for us, we added a couple more like it.
"Longer" and "A Place in the World for a Gambler" were other fan favorites. And I think it's on his album where the songwriter described how he wrote "Longer." He said, he was "lounging in a hammock one night and looking up at the stars. It just seems this song was drifting around the universe, saw me, and decided I'd give it a good home."
My brother and I included it in our repertoire, when we were a full-time duo. And our audiences loved it, too. Yeah, a lot of people like that song. Many have had it played at their weddings. I know because I sang it in some.
But, here's the thing…none of us wrote that song. (too bad)
The songwriter was Dan Fogelberg. And I'm a fan of a lot of his songs. But he's not writing anymore because he died on this date, December 16, 2007 at the age of 56. Apparently he had been experiencing some health problems and, in 2004, he discovered he had advanced prostate cancer.
Dan's story is yet another one that shows why it's so important to know what's important in life. Because no matter how successful you are…no matter how much money you make…no matter how …you're still a temporary fixture here on good ol' planet Earth.
But you're not just a temporary minstrel.
You're an eternal being from your birth onward. Created by the One whose past AND future are eternal. And He put that life in you. But here's the key difference. God is the Creator. You and I are creations.
But the Creator loves His creation. And He wants you to live forever. Not just exist.
So, if you wanna live Longer than your current body will last, I suggest you follow the quintessential Leader of the Band. If you're already following THE Leader, I look forward to some harmonious jam sessions.
Singin' harmony through eternity
In a choir of voices God designed,
I hope you and I, in that endless sky,
Join the song of praise for the Mastermind.
Stay tuned,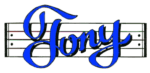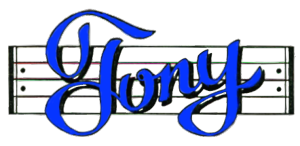 Get my Rhyme & Reason Podcast delivered (free) right to your player.
My books are also on Amazon.com or Apple Books
Grab yourself an un-cool T-shirt
Or how about some music for kids