Podcast: Play in new window | Download
It's 33 miles in a round trip. And I read where it's apparently America's only "urban byway." And that means it's a scenic byway (on the National Register) closer to an urban area (Denver) than any other anywhere. And since it's part of the "old west" it seems appropriate to call it the Lariat Loop.
Not so long ago, we called the Lariat Loop just part of the neighborhood.
Because part of the loop was only what we called "two hills away" from where we lived.
I found an actual html website (yep, they still exist) with a sort of cartoon mockup of the Lariat Loop. You can find it at this link: https://www.coloradodirectory.com/maps/lariat.html  And the page hits the high points you'll see when you take the drive.
Basically, if you start in Golden, Colorado, you drive up Lookout Mountain first. Then you wind around the front range foothills till you pass through Evergreen. And you wind your way back down through Bear Creek Canyon till you get to Morrison. And you go north from there past Red Rocks and back to Golden.
OK, that's all well and good. And you'll have a nice time even if that's all you do. But we rarely started the loop in Golden. Because, like I said, part of it was literally only a couple of hills away from our house. So, we drove off Green Mountain and crossed over Dinosaur Ridge (where you can see dinosaur footprints in the rocks) to catch the loop right by Red Rocks Amphitheater.
That's a fairly famous "natural concert hall." Famous enough to have hosted acts from The Beatles all the way to…well…whatever bands play there now.
Then, we headed slightly downhill to the town of Morrison.
Now, that's a town you wouldn't typically blink twice at if you went there at certain times. But Elgielene and I used to enjoy delicious all-American breakfast dishes there as often as we could. Crispy bacon with eggs and the trimmins. Yum. And all from a tiny diner called the Blue Cow Café.
From the Blue Cow Café…I mean, from Morrison, we'd drive up the winding road through Bear Creek Canyon. And we drove through the town of Evergreen. Right in the "downtown district" is the Little Bear Saloon. It's famous, too. In fact, I remember watching blues player, Buddy Guy, rippin' some leads on a guitar that looked a little like a modified cigar box.
Just a little more up the hill, we drove past the classic Evergreen lake. During the winter, it freezes over and looks like a postcard from the 40's when skaters take to the ice.
From there we headed up North through the outskirts, which is where a lot of the new town growth is, and on toward I-70. There was a short jaunt across I-70 to the Genesee exit. And that's where we'd cross over I-70 to take the rest of the byway. But we didn't always just keep driving.
Because right there, is where we could take pictures of real, live buffaloes. Up close and almost personal. Well, fairly close. And as personal as having a strong fence in between you will let you feel.
After watching the buffalo roam, we'd follow the winding road, across the smaller front range mountains. Through some lazy, mountain neighborhoods, till we reached the turn-off for the Buffalo Bill Museum and souvenir shop.
I remember the first time I ever went into that log cabin styled museum. There was a big, electric gunfighter in one corner by the stairs. And he had some sort of motion detector built in. Because you could walk by, and he'd "come to life" and say (in kind of a Yosemite Sam voice)…
"Ya better reach for the sky, you ornery polecat!"
Or something to that effect. As I recall, he could say a few different things to taunt you into a gunfight. And you try your luck. It was an interactive quickdraw game. And if you drew faster, he's say something like, "Aahh! Ya got me! Looks like I'm gonna be pushin' up daisies."
Anyway…it ain't high tech. But it also ain't dark, bloody stuff like video games these days.
Oh yeah, can't forget…outside the museum, and up the hill a little, are the graves of Buffalo Bill (aka William Cody) and his wife. So, there's a photo opp, too.
It's pretty much all downhill from there. Literally. Because you wind on down Lookout Mountain. On a road that, with almost every turn, gives you a view of the whole Denver metro area. It's a couple of thousand feet higher in elevation than the city. So, yeah, grande vistas.
(That's Spanish for big looks. It is. Look it up.)
OK, I told you all that for a reason.
And that reason is because I want to sell you something. Wait, wait! Don't go away. Because what I'm gonna sell you is something your little kids are gonna love.
It's a combination songbook, coloring book, and drawing book. And one of the songs, in this Western-themed collection, is "The Lariat Loop." It's a fun, musical description of the whole loop I just took you on.
And the reason I call it a songbook is because there's a super secret link to all the songs in the book. You can use that link to download all the songs that go with the lyrics in the book. For fa-ree. If you know a little kid (or kids) who'd love to go to sleep to Western lullabies, the link to get your book is below.
Here's a snippet of the Lariat Loop lyrics…
On the Lariat Loop where the blue cows play
And the buffaloes smile for the cameras all day
Through the Golden skies where the eagles swoop
You'll be dreamin' tonight…of the Lariat Loop.
(from the song, "Lariat Loop" off the Bedtime Buckaroos collection)
© 2012 Tony Funderburk
Here's that link: https://www.amazon.com/Bedtime-Buckaroos-Sing-along-color/dp/B0898WLZ5L/
Stay tuned,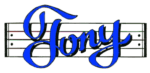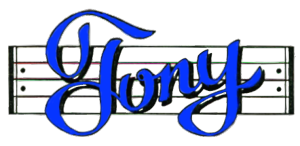 Get my Rhyme & Reason Podcast delivered (free) right to your device.
My books are also on Amazon.com or Apple Books
Grab yourself an un-cool T-shirt
Or how about some music for kids