In our galaxy, but far, far away, are known forces at work. Like a giant vacuum cleaner. And I believe, once you hear this, you'll see the zodiacal light and become a Christian.
Well, maybe that's just pie-in-the-sky wishful thinking.
Or maybe some known forces will start working on your soul.
But…to get back to my point for the day…
You probably already know all those tiny, tiny dust particles orbiting around the sun, in a disk-shaped cloud, between Venus and the asteroid belt. Right?
And you probably already know about the Poynting-Robertson effect. So, you understand how those known forces should spin most of those tiny, tiny dust particles into the sun in less than 10,000 years.
And knowing that you probably already know all this makes me hesitant to even share it with you. But maybe you know somebody who doesn't know any of this. So, if you feel like it, you could share this information with them. And then they'd understand how that cloud of tiny, tiny dust particles couldn't have lasted for 10,000 years. At least not with the known forces and sources they have to replenish them.
So, about that Poynting-Robertson effect…
There's a man, with a PhD from M.I.T. who described it like this:
"Just as some rain falling on a speeding car strikes the front of the car and slows it down slightly, with the Poynting-Robertson effect, the Sun's rays strike tiny particles orbiting the Sun, slowing them down, so they spiral into the Sun.  Thus, the Sun's radiation and gravity act as a giant vacuum cleaner that pulls in about 100,000 tons of micrometeoroids per day. Disintegrating comets and asteroids add dust at less than half the rate it is being destroyed.
A disintegrating comet becomes a cluster of particles called a meteor stream. The Poynting-Robertson effect causes smaller particles in a meteor stream to spiral into the Sun more rapidly than larger particles. After about 10,000 years, these orbits should be visibly segregated by particle size. Because this segregation is generally not seen, meteor streams are probably a recent phenomenon."
I love how Dr. Walt Brown (aforementioned PhD from M.I.T.) has applied so much of his God-given brain to showing us the scientific evidence for a young Earth. Because that's actually a combination of science AND love. And that's like combining Hebrews 11:1 with 1 Corinthians 13:1-3.
The Creator of Heaven, Earth, and all living things is a combination of combinations.
Science and Love. Truth and Justice. Father, Son, and Holy Spirit.
He created this planet, probably less than 10,000 years ago. And made it perfectly inhabitable for all the living things you can find here. But I'm willing to bet that's far less important to Him than YOU. Because only YOU (Mr or Miss human) are made in His image and likeness.
And it's not arrogant to think of yourself as the most special species on the planet. Because you are. And there are zillions of intricate ways this planet, solar system, galaxy, and universe prove that.
So, deny the evidence all around you at your own peril. Or…
Choose to believe you can receive
A life everlasting and true,
When you can trust you're more than dust
Because God put His life in you.
Stay tuned,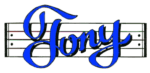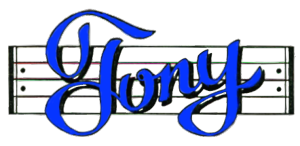 Sign up for my Rhyme and Reason emails. (good stuff for Fa-Ree)
Get my Rhyme & Reason Podcast delivered right to your device. (also Fa-Ree)
My books are also on Amazon.com or Apple Books
Grab yourself an un-cool T-shirt
Or how about some music for kids