Get The Rhyme and Reason Podcast Delivered, Free Apple Podcasts | Google Podcasts | Spotify | Amazon Music | Android | Pandora | iHeartRadio | Stitcher | Podchaser | Podcast Index | Email | TuneIn | Deezer | RSS | More
Way, way back in time, Elgielene put some kinetic energy on my wrist. And that's my poet brain way of saying she bought me a Seiko Kinetic watch. If you've never seen one or had one, check 'em out. They're pretty cool. And getting a little more rare these days. I've had mine for 26 years now.
Seiko found a way to store kinetic energy in a tiny capacitor.
And that's no small feat. Well, it IS actually a small feat when you consider how small the parts are inside my watch. But it's a big deal to be able to sort of combine the best of automatic and quartz movements in a single timepiece.
Seiko was able to do that by charging a capacitor instead of an adding tension to a spring. So, the Seiko Kinetic watch has an oscillating weight that converts the motion of my arm or wrist into electricity. And stores it in that capacitor. And that powers the quartz movement.
A very cool feature I like is the back of the watch is clear glass. So, I can watch those tiny parts move around inside. According to some stats I saw, the watch's "motor" spins at somewhere between 10,000 and 100,000 rpm.
Wow. I don't even feel that when I wear it.
And it's so cool to think there's a precise little machine, strapped on my arm, with an internal electrical generator working 'round the clock (no pun intended). Yeah, that little generator is powered up and charged just by my movements.
And the rechargeable battery hasn't been replaced in 15 years. It's just now starting to show signs of not holding a charge completely like it should. But when you consider I've only had the battery changed once in 26 years, that's pretty awesome.
Seiko came up with the Kinetic watch because sustainability issues became "a thing" back in the 1980s. That's when so many lithium batteries were being used and then disposed of in typical quartz watches.
Hmm…side note: Electric cars have much bigger batteries. And they use lithium. But, hey, it's probably all OK now. Right?
Anyway…
My Seiko watch is about as close to a perpetual motion machine as any of us are gonna get. Because nothing (NO thing) is perpetual. Thank God HE is. And thank God He's gonna wind up anybody and everybody who chooses to live in Heaven with Him. And we'll be just like kinetic capacitors kept charged by the motion of His love. That reminds me of the chorus from one of my old songs, "Kinetic Love."
I got kinetic love…I got potential love
And there's a kingdom come waiting down the line
I got a lavish love…and I got a simple love
And I gotta share this love 'cause it ain't just mine
Stay tuned,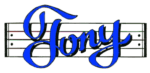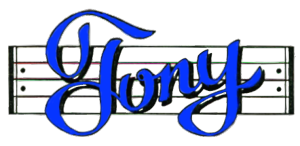 No-cost, low-cost, and premium ways you can help me spread the Word…
Tell everybody you know to Jump on the Rhyme and Reason Bandwagon
(emails with good stuff for Fa-Ree)
Get my Rhyme & Reason Podcast delivered right to your device. (also Fa-Ree)
Get digital Bible stuff from the same company I do.
My books are also on Amazon.com or Apple Books
Grab yourself an un-cool T-shirt
Or how about some music for believers, dreamers, and thinkers