Jingle producer with skills and no computer
Back in the 90's I was still a full-time live entertainment musician and a local jingle producer in the Denver metro area. I was also very late to the home computer game. My recordings were digital, but they were done on dedicated recording gear, not computers. And I didn't have a cellphone, so I still made sales calls from my landline using the yellow pages as my database. If you prefer to listen rather than read, here's the Rhyme and Reason Podcast episode 228:
[powerpress}

I remember getting a crudely made jingles course in the mail, and I still have it as a matter of fact. Don't remember how much I spent, but I know it ended up costing me nothing. Because I made the money back many times over when clients paid me nice chunks of change to write their 30 and 60 second spots.
A jingle producer, today, has some distinct advantages.
When I was starting out, I recorded jingle demos on my Yamaha 4-track recorder. Since there were only 4 tracks to work with, I had to get good at ping-ponging and dubbing. And once I got the demo recorded and produced, I either had to use my phone hack to call and play the demo for the client over the phone…or I had to make an appointment and go play the demo in person.
Nowadays, a jingle producer can just email a file in a matter of seconds. And potential clients can listen on their phones, or their computers, or even on their TV if they have it set up that way. Talk about easy peasy.
And recording a demo is a piece of cake, too. Even using free software like Garageband, any songwriter has access to virtually unlimited tracks. So, no ping-ponging or dubbing needed. And there are tons of effects and processors to get a polished, professional file.
A couple of jingle production disadvantages:
Recording software and gear, these days, is amazingly affordable and powerful. But the competition for the work has ramped up almost exponentially. Since almost anyone has access to recording software…almost everyone believes himself to be a pro songwriter. But here are 3 ways you can shine your light in that darkness:
Be a copywriter AND a songwriter
Become better at sales
Follow through with customer service your competitors won't even think about.
I know…they're not glamorous like being a songwriter. Any questions about any part of those 3 ways to stand out? Don't hesitate to get in touch with me. I've talked about them before, and I'll go into them again. What do you think? Are you ready to shine your jingle producer light a lot brighter?
Jump on the one-of-a-kind Rhyme and Reason Bandwagon today and get my sound ideas delivered to your inbox instead of having to come looking for them all the time. If you'd like me to work on your project, email me about it, and let's see if we're a good match. Use the form on the side. Even if we don't end up working together, you'll still get some great free stuff to get you going on your own.
And share with your friends, family, and other business owners by using any of the social media links below.
Stay tuned,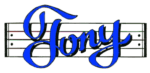 Podcast: Play in new window | Download | Embed
Tune In On iTunes Apple Podcasts | Android | Email | Google Podcasts | Stitcher | TuneIn | RSS | More