Humans Require Jazzy Love
I enjoy jazz. Not all of it. But then again, I don't enjoy ALL of any kind of music. And there are plenty of kinds of music I don't enjoy any of. (ended with a preposition on purpose) But one of the reasons I enjoy jazz is because of how versatile it is. Depending on the style you're listening to, it can be completely predictable or totally unpredictable. Kind of like us humans. And that's why I say we require jazzy love. Keep reading (or listening) and I'll explain…


Podcast: Play in new window | Download
Tune In To Rhyme and Reason Apple Podcasts | Google Podcasts | Spotify | Amazon Music | Android | Pandora | iHeartRadio | Stitcher | Podchaser | Podcast Index | Email | TuneIn | Deezer | RSS
Jazzy love means: to love in spite of
That's my own definition, and I'm talking about the ultimate love. No, not love with that celebrity you could have if only they'd give you a chance. True love. Straight from the source. Pure. Clean. Not unconditional, but not withheld when needed AND wanted.
That's a description of God's love for us humans. Jazzy love. He's planned and improvised His love for us for six thousand years. It's incredible how many key and time signature changes God has made in order for each and every one of us to have the best seats in the House. And so many of us would rather sit at the wobbly table next to the bathroom or double swinging door to the kitchen.
Have you ever listened to a jazz trio or jazz quartet in a live setting? The musicians like to take turns with leads and rhythms. Their improvisations don't tend to be the exact same for every performance. Moods and emotions can change tempos. Enthusiast crowds can drive song choices. Even health can determine the quality of a show.
What's all this got to do with love?
Nothing…maybe.
Then again…maybe everything.
When you read the history of the world, through the world's best history book (the Bible), you discover the ultimate musician. He literally played His heart out for you and me and everyone throughout time. His songs were sometimes predictable, and other times based on the crowd participation of the day. Either way, they were all jazzy love songs. And He kept writing them for anyone who would listen.
What about you? Have you listened to God's greatest hits? If not, check 'em out. You won't be disappointed. Unless you prefer to make your own music your own way. But consider this…even if you sing, play instruments, and know how to record with the best of 'em, who invented music?
Hint: it wasn't us humans.
Stay tuned,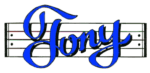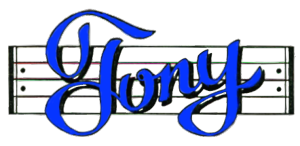 Subscribe to
Rhyme and Reason with Tony Funderburk
Or subscribe with your favorite app by using the address below