When it comes to music and lyrics, I like putting things together that just sound good together. And I don't particularly care if they truly go together in real life. Especially when I write songs for kids. Because those songs are supposed to have magical powers. And that's what I had in mind when I composed the island designs for the song "Island Day."
And those island designs started out as a theme song.
Back in 2001-2004, I sang just about every night in restaurant with an island, reggae, calypso, Latin fusion, steel drums theme. My repertoire included songs from Bob Marley, Jimmy Buffett, UB40, and lots more. Even original by yours truly.
And I came up with an idea for a theme song for the restaurant. But due to extenuating circumstances, the connection was never made.
So, I changed the lyrics and focused on an audience of kids. Because I had a collection of fun and goofy songs for kids in the works at the time. I've mentioned it here on the website, a few times, in the past couple of weeks. It's called Kiddin' Around.
And the 7th song in the collection is Island Day. The lyrics are filled with tropical sounding things. Like a mango tree. And a starfish and a toucan and a dolphin. Then, there's talk about sailing the seven seas. And a parrot and a big, blue whale, and a king crab, and a swordfish.
Plus I sing about tropical places like Caribbean and Florida destinations.
And I sing all these island designs to a reggae-ish beat.
Now, the song, Island Day, and the nine other songs in the collection, are in a songbook (which is also a coloring book and drawing book). And you (or even someone who looks like you) can get a brand new copy of the book and sing along to all the songs.
What's that you say? You don't have the songs? Well, you will when you get the book. Because it has a super secret link to a free download of all the songs that go with the lyrics and pictures in the book.
How's that for analog AND digital cool?!
So, don't delay even one more island day. And get your copy of the Kiddin' Around songbook (which is also a coloring book and drawing book) at the link below.
Oh, oh, oh.
It's an island day
Oh, oh, oh.
Sail your cares away
Oh, oh, oh.
'Cross the seven seas
Oh, oh, oh.
On a clear cool Breeze
© 2008 Tony Funderburk
Stay tuned,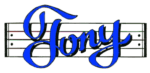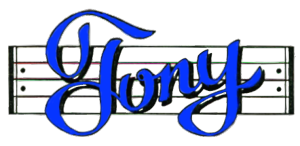 Make every day an Island Day…