Music for Isaac – 'Cause Isaac Loves Music
I know Isaac loves music. How do I know? Because kids love music. And Isaac is a kid. Simple. So…a few years ago, I wrote some music for Isaac. Recently I put the song lyrics into a video, and you can watch it here…
From "Get Outta Bed" to "Isaac's Busy Day" to "Dinnertime" to "Isaac's Song" to "Dreamtown" and all the way to "Birthday Dance" I know your Isaac will love these songs, too.
"But I don't have an Isaac" you say. "In fact, I have a little girl…no boys. And her name's Sophia."
No problem. Sophia is another one of the many names I've included in my new series of videos for kids with their names in the songs. These are personalized songs that kids have enjoyed for 15 years. (I can't believe it's been that long) I've sold thousands of personalized CD's for all that time, and now I'm beginning to offer them for free. Correct me if I'm wrong, but I think that makes 'em affordable for just about everybody.
I know Isaac loves music. And I'm just as sure your kid loves music. So whether you have an Emma, Liam, Addie, Noah, Olivia or some other little kid in your house, chances are good you'll be able to treat them to their own personal songs. Either right now or very soon. I'm adding names on a regular basis. Just visit TonyFunderburk.com/_______  (fill in the blank with your kid's name) or do a search on YouTube. Feel free to ask me to add your kid's name. I can't promise every name, but I have a lot of them. Thanks for your support and would you do me a favor? Let me know when your kids watch. I love hearing the stories.
Stay tuned,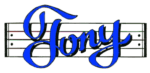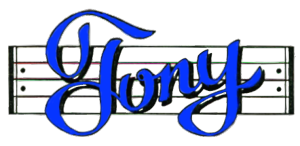 P.S.  Your support for my Words and Music means the world to me. Please share them with others. Here's how…
Discover my ebooks on Amazon.com or Smashwords
Subscribe to my Podcast
Connect with me on LinkedIn
Circle me on Google +
Follow me on Twitter
Watch my videos on YouTube
Find me on Facebook
Or use the social media links below