"Your father the devil"…yikes, that can't be a good thing.
When you were growing up…or as you're growing up now, do you or did you ever think about or call your father the devil because you thought he was too mean? Maybe lots of kids think that at one time or another. But you know it's not true. Right? Once you get older you should realize what a hard job it is to be a father. Then you should give your dad a break. He was probably doing the best he knew how at the time. And he did what he did because he loves you.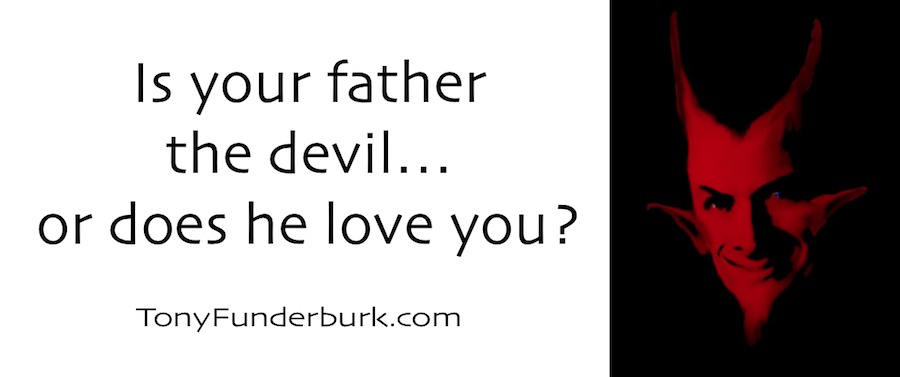 As tough a job as it is to be a dad, imagine if you were the Father of everybody in the world. Now THAT would be tough! Well, that's God's job. He's the Creator of everybody in the world. And He wants to be your loving Father. And if you choose to let Him into your heart, that's exactly what He'll be forever…your loving Father.
Like any good, loving father, God will sometimes need to give you a good talking to. That's because He loves you, and He doesn't wanna see you hurt yourself or others. And He knows, better than you do, what's best for you. That's why He wrote a book to show you just how much He loves you…and what He expects from you. He has a very high opinion of you. God doesn't expect you to be perfect, but He wants you to trust in His Son who IS perfect.
So, when you give your heart to Him…and you read His book…and you learn to listen to His quiet, small voice inside your heart…God will guide you down better roads. He'll lead you into better places and better relationships. And when you try to go your own way, He'll correct you. The best part of that is knowing He's watching over you.
When you ask God to be your father, the devil will never ever be able to take you away from Him. Here's a rhyme to help you remember…
If you trust God, the Father,
And Jesus, His Son…
And lean on God, your Father,
The devil will run.
Stay tuned,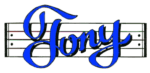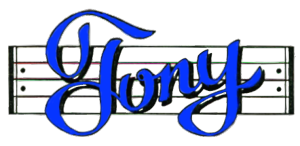 P.S.  Your support for my Words and Music means the world to me. For other awesome ways you can help me get
these messages out to others…
Discover my ebooks on Amazon.com or Smashwords
Subscribe to my Podcast
Circle me on Google +
Follow me on Twitter
Watch my videos on YouTube
Find me on Facebook