Podcast: Play in new window | Download
Tune In On iTunes Apple Podcasts | Google Podcasts | Spotify | Android | Pandora | iHeartRadio | Stitcher | Email | TuneIn | Deezer | RSS | More
Social media. That term or description or title…whatever you wanna call it…has become an oxymoron. Because the biggest social media platforms have turned into bloated, antisocial, propaganda propagators. They've increased their agendas toward repressing, suppressing, and even shutting down anyone who disagrees with their worldview. But their actions have provided an ironic blessing, too.
But before I share what that ironic blessing is…
What would you say is the best form of human communication? Maybe you think it's social media because it helps friends and family, who might live far apart and haven't seen each other in years, connect. Or maybe you think it's the amazing smartphones. Because they help you not only call someone in another part of the word, but actually see them, too.
How about website and newsletter subscriptions? But let's not forget email. Maybe that's the best form of human communication because it's more direct.
Am I getting warm?
No. I believe most people who read my articles or listen to the Rhyme and Reason Podcast are way ahead of me right about now.
Yeah, the best way to interact with another human being is face to face. And that's for a few reasons. Body language. Voice inflection and intonation. And, of course, facial expression. But so many people have opted for social media and masks. And I believe it's because they believe they can hide. Stay more anonymous.
But, thank God, there are still plenty of level-headed people in America (and in the world) who understand the importance of deeper human connection. And those people also understand how drastically unhealthy it is to live behind a mask and a social media profile…away from real relationships.
God made us male and female and said to replenish the Earth.
Because He is the ultimate social genius. He knows we need each other. And those level-headed people I mentioned are starting to look for ways to fire up those face to face human connections again. So, they're jumping off those platforms that can, and will, bump them off eventually. At least, that is, if they have a Christian conservative perspective. Certainly can't have that do-unto-others-do-gooder stuff muddying up the message. Right?
But the problem is…most people on the planet choose to social distance from God. And they believe they can ignore Him and hide their soul from Him. So, they dutifully put on their physical mask and the mask around their heart and continue the status quo. And those big social platforms stay big, powerful, and foolish.
Trouble, with that, is…no mask can hide you or your heart from God. He's able to know and understand your thoughts. Probably even a nano second after you think them (because He didn't put them in your brain). And He will always give those who love Him certain advantages.
Like better communication skills. And better understanding of how things in this world work. And most importantly, more wisdom.
So, I believe the ironic blessing to all this leftist social media bias is how it can help Christians get (and stick) together. And how it can help the Body of Christ be a powerful body in motion again. THE force to be reckoned with all around the world.
But…will those members of that body get together? Will they move? And will they armor up?
Despite what too many Christians will tell you, it's not predetermined. God didn't pre-program any human brains to do His will. He gives each and every one of us our own will. And we can choose to follow Him and do it His way. Or not.
So, what's it gonna be? Whatcha gonna do?
Hide behind a mask and let 'em lie to you?
Or are you gonna stand, in this promised land,
With the Word of God, and live the high command?
Stay tuned,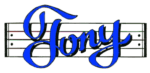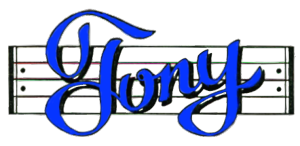 Get my Rhyme & Reason Podcast delivered (free) right to your device.
My books are also on Amazon.com or Apple Books
Grab yourself an un-cool T-shirt
Or how about some music for kids