It's March 17, 2023 as I write this. So, here's an Irish toast for ya. "May your day be touched by a bit of Irish luck, brightened by a song in your heart and warmed by the smiles of the people you love."
By the way, I don't believe in Irish luck.
Or any other kind of luck, for that matter. But I'll not be faultin' ya fer believin' it yer own self. And if ya find some at the end of a rainbow, I'll gladly join ya in a bowl of Lucky Charms. Because, duh, they're magically delicious.
And, on the other hand, I won't be nay sayin' something you might call Irish luck. Or your right to call it luck, Irish or otherwise. Because sometimes good stuff happens and you just can't explain how it did. But know this. None of that means I'll be forced to wear green today. Because my color is in the…
Blue Celtic Cloud
There's a time in the spring and the last part of autumn
When the noise of the day goes away, and the world is not loud
If you lay down and listen, you might hear the music
Raining down from real high in the sky in a blue celtic cloud.
Oh…beautiful magical music…
Oh…finding its way to your heart…
Through the whispering trees the wind brings a message,
And it tells you to keep your eyes closed and keep your head bowed…
"˜Cause you have to be still to catch all the music
Raining down on your ears from the sky in a blue celtic cloud.
Oh…beautiful magical music…
Oh…finding its way to your heart…
One by one the notes float down
And form a song so you can't frown…
So you smile and you laugh and you sing.
Then two by two and three by three
The notes begin their harmony.
Just lay back and enjoy everything.
© 2001-2015 Tony Funderburk
Stay tuned,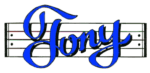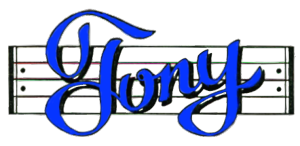 No-cost, low-cost, and premium ways you can show your support…
Tell everybody you know to Jump on the Rhyme and Reason Bandwagon
(emails with good stuff for Fa-Ree)
Get my Rhyme & Reason Podcast delivered right to your device. (also Fa-Ree)
Get digital Bible stuff from the same company I do.
My books are also on Amazon.com or Apple Books
Grab yourself an un-cool T-shirt
Or how about some music for believers, dreamers, and thinkers