Allow me to brighten your day with
instruments of death
I'd better say this under my breath. Because, in this age of grace, it's just so mean sounding. But it's true. So, here goes. Did you know God actually prepares instruments of death to use against wicked people? Gasp! Can that be true? Well, it's in the Bible. Hmm…maybe I read it wrong. Hang on. Let me look at it again. Yeah, there it is. And that phrase is actually part of another one of those songs I've been talking about, written by King David. Doesn't sound like a nice church song, does it?

Podcast: Play in new window | Download
Tune In On iTunes Apple Podcasts | Google Podcasts | Spotify | Android | Pandora | iHeartRadio | Stitcher | Email | TuneIn | Deezer | RSS | More

Why would David meditate on words like instruments of death?
When he wrote and meditated on the words to songs, I doubt David worried much about how they would make  people "feel." I'll bet he was more concerned with the truth. And justice. And praising God for His righteousness. In fact, in that same song, Psalm 7, David finishes it by saying, "I will praise the Lord according to His righteousness, And will sing praise to the name of the Lord Most High."
David's songs reflected the awesome power, strength, and justice of God. In Psalm 7 he even says "God is a just judge." David doesn't leave out God's love. Instead he does a much better job of showing the fullness of God's love. Because he knew how important it is for us to understand who holds life in His hands.
The one, true, living, loving, God of creation and judge over life and death.
As you're going through Christmas time this year, you might hear songs of a baby in a manger. Or songs of beautiful snowy scenes with twinkling stars and bells and drums. And those are a delightful detour from what's usually on the radio. But remember to meditate, like David, on the fullness of God. The one who not only created Heaven and Earth and gave each of us life And He can also remove us with the breath of His word.
And I sing it like this…
Give Me The Whole Jesus
Oh give me love…give me justice…
Give me Grace and the strength to endure.
When the world comes against me,
Give me Your Spirit steadfast and sure.
And give me words…give me courage…
Give me time and a powerful voice.
And when many still may hate me,
Give me Your love and I'll always rejoice.
Give me the whole Jesus;
The whole Good Lord…
The One who shields the child…
The One who wields the sword.
Give me the whole Jesus
Son of God and man…
'Cause only Jesus saves…
And only Jesus can! Only Jesus can! Only Jesus can!
Then give me dreams…give me wisdom…
Give me peace at the end of my days.
And give me life…everlasting…
In Your world and in Your higher ways.
Chorus
© 2010 Tony Funderburk
Stay tuned,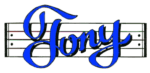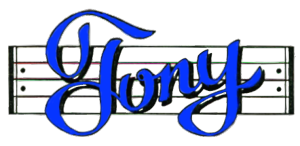 Discover my books on Amazon.com or Smashwords
Grab some of my Christian or music-themed Merch

Subscribe to
Rhyme and Reason with Tony Funderburk
Or subscribe with your favorite app by using the address below