Get The Rhyme and Reason Podcast Delivered, Free Apple Podcasts | Google Podcasts | Spotify | Amazon Music | Android | Pandora | iHeartRadio | Stitcher | Podchaser | Podcast Index | Email | TuneIn | Deezer | RSS | More
They sure had some silly lyrics in the hits from the 50's. For the most part it was one innocent song of love after another. Love Is A Many-Splendored Thing – You Make Me Feel So Young – When I Fall In Love – I Only Have Eyes For You – Those are just a few of the top 100 hits from the 50's.
Of course you had the occasional less than innocent song, too.
After all, you had those ne'er-do-wells like Elvis and Jerry Lee Lewis. Boy, what a couple of trouble makers. Jerry Lee messin' around with underage cousins and Elvis singin' the Jailhouse Rock. Yeah, there's always gonna be the black sheep.
But those guys were like choir boys compared to what's goin' on in pop music now. And these days, the "bad boys" got nothin' on the girls. In fact, some of the least innocent and most vile lyrics (if you can call them that) are flowing out of female singers (if you can call them that).
I won't smudge and taint my website by repeating or quoting any of that filth. And I know that makes me a major L7 (old reference…look it up). But I'd rather listen to, write, and sing one innocent song with upbeat, uplifting lyrics and melodies than even accidentally have any of that other junk pass through my speakers or earbuds.
Why?
Why is the sky blue?
And why is the grass green?
Why is the sun gold?
What does it all mean?
Why is the air clear?
And why is the ground brown?
Why does the earth float and never fall down?
Cause God made skies.
He made them blue.
He made the world for me and you
And all because it pleased Him to.
God loves us through and through.
Why is a horse fast?
And why is a snail slow?
Why does it get cold when Northern winds blow?
Why is the sea green?
And why is the sand white?
And why is the day day?
Why is the night night?
Cause God made creatures big and small,
And sand and seas; He made them all.
And even if we trip and fall
God helps us to stand tall.
God's love is always there.
His love will never die.
And so you can trust in Him
For all your questions why…
© 2008 Tony Funderburk
Stay tuned,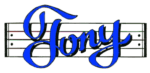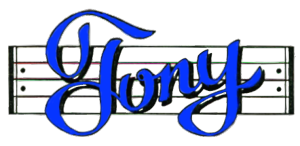 Get my Rhyme & Reason Podcast delivered (free) right to your device.
My books are also on Amazon.com or Apple Books
Grab yourself an un-cool T-shirt
Or how about some music for kids