Who can sing the immortality song?
The Bee Gees wrote a version of it. And they sang background vocals when Celine Dion recorded it back in 1997. Pearl Jam also wrote and recorded their own Immortality song. And plenty of other songwriters and songs have focused on it. But they all fall short of the full meaning and power and understanding.  

Get The Rhyme and Reason Podcast Delivered, Free Apple Podcasts | Google Podcasts | Spotify | Amazon Music | Android | Pandora | iHeartRadio | Stitcher | Podchaser | Podcast Index | Email | TuneIn | Deezer | RSS | More

My Immortality Song will fall short, too.
Because no one can fully comprehend or express the full meaning and power of eternal life. And that's because all we experience, here on Earth, is temporary. Even if you live to be 100. And even if every day of that hundred years was filled with good health. Temporary.
And I'll bet, no matter how many years you live, your life here on Earth will feel like a few blinks of your eyes to you. And I wouldn't be surprised if you get to the end of it wishing you had done more.
But I don't wanna just dump a bunch of gloom and doom on you.
Because there's a silver lining to this temporary, mortal life you cling to. It's an opportunity. A full-fledged, free gift opportunity. And no one (not even you) can afford to pass it up. An opportunity to turn from temporary to eternal. From mortal to immortal.
And once you seize the opportunity, you'll never be alone again.
And you'll be in the hands of the only source of immortality. The hands of your Creator who'll help you sing the immortality song. That's why Paul wrote to Timothy and told him to:
"…pursue righteousness, godliness, faith, love, patience, gentleness. Fight the good fight of faith, lay hold on eternal life, to which you were also called and have confessed the good confession in the presence of many witnesses. I urge you in the sight of God who gives life to all things, and before Christ Jesus who witnessed the good confession before Pontius Pilate, that you keep this commandment without spot, blameless until our Lord Jesus Christ's appearing, which He will manifest in His own time, He who is the blessed and only Potentate, the King of kings and Lord of lords, who alone has immortality, dwelling in unapproachable light, whom no man has seen or can see, to whom be honor and everlasting power. Amen."
Immortality, in totality,
Is a gift that no one ever has deserved.
But we have it still, if we only will
Grab onto the life that Jesus reserved.
Stay tuned,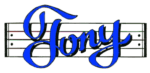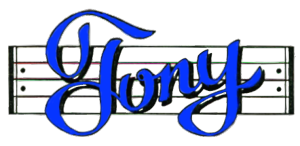 Get my Rhyme & Reason Podcast delivered (free) right to your player.
My books are also on Amazon.com or Apple Books
Grab yourself a cool tee
Or how about some music for kids