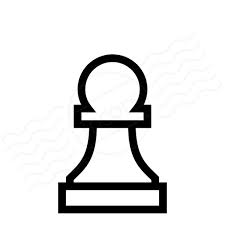 If you're a chess player, you're familiar with the lowly piece known as the pawn. They take the front line and make the first move, but they're mostly used as blockers. They can only move one square at a time, and they're supposed to make it possible for the other "more important" pieces to make their moves. I've been called a pawn for choosing to live according to God's "rules", but I am not a pawn because choice is involved.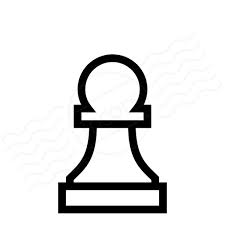 If God had designed us to love Him without being able to choose to hate Him, then we'd all be pawns…robots. But He knew that in order for true love to exist, there had to be the option of hate. And He literally risked it all by giving us the freedom to choose.
Since I have the freedom to choose I am not a pawn who can't do anything but love God. I choose to love and follow Jesus because of His amazing grace toward me. So, I'm free to move around in this world, make my own choices about where I'll place my allegiance, spend my time and money, and live my life. God gave you that freedom, too. I urge you to get to know Him and His Word. Discover the Truth that makes you free, so you can also say "I am not a pawn".
No One's Pawn
Silky satin words in Latin
Are brought now to my mind.
Old arsenic can stop the tick
And cause my brain to bind.
A flowing thought is simply what
A person needs to think.
The answer's clear, and yes we'er near.
We're standing on the brink.
Disaster goes…to where, who knows?
Be thankful when it's gone.
For those who see diversity…
Well, they are no one's pawn.
I'm one of these down on their knees
And asking for a chance
To prove by words I'm not of herds
Of men unheard and gone…
I'm no one's pawn.
© Copyright Tony Funderburk 1973
Stay tuned…