Hide and seek is a fun game for kids, but it's not God's game.
When you were a kid, I'm sure you played hide and seek. Almost every kid plays it in some way at some time or another. It's fun. One person closes his or her eyes, counts to a certain number while everyone hides, and then rushes off to find the others. We used to play right around dusk…the cool of the evening when the shadows fell long over the grassy yards. That made it just a little bit more of a challenge for the seekers to find the hiders. And that, of course, made it more fun. I'm sharing this with you because…

…there are a lot of people on the planet (most people, in fact) who believe God plays this game. They think, if He exists at all, He's hiding in some special place where only the purest of hearts can find Him. Nothing could be further from the truth. First off…there are no pure hearts in this world. Not yours. Not mine. Nobody's. Thankfully God isn't looking for the purest hearts. As a matter of fact, He says "the heart is deceitful above all things" and "who can know it?" Then He answers His own question.
God also says you will find Him "when you search for Me with all your heart". That's the kind of living, loving God who created you and me and everyone…He's right where He needs to be, and He's waiting and hoping for you to seek and find Him. He's made His presence known in His word, the Bible. And you can see His handiwork in all of creation. To deny His design in the complexity of life requires a leap of faith so great…it's a chasm you might never get back across.
Why would you not want to believe and trust in the God who made the ultimate sacrifice in order for you to have eternal life? What would make you want to play hide and seek with your own heart? If you're struggling to grasp hold of something that won't fade and disappear, I suggest asking Jesus into your heart. You'll still be in this world with all its trials and tribulations, but you'll be eternally connected with the only One who can see you into…and through forever.
Stay tuned,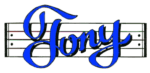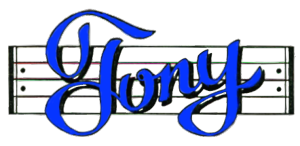 P.S.  Your support for my Words and Music means the world to me. Please share them with others. Here's how"
Discover my ebooks on Amazon.com or Smashwords
Subscribe to my Podcast
Circle me on Google +
Follow me on Twitter
Watch my videos on YouTube
Find me on Facebook
Or use the social media links below