Heavy metals – no, not those long hair guys
Cue up Iron Man, movie and song, and let's rock some heavy metals. Wait. Wait!. Stop the music! No, not heavy metal music, dude. I'm talking about those elements found in the galaxies. Far, far away. And not all that far. So, go back to bed Ozzy. This ain't gonna be any interest to you.  

Podcast: Play in new window | Download
Tune In On iTunes Apple Podcasts | Google Podcasts | Spotify | Android | Pandora | iHeartRadio | Stitcher | Email | TuneIn | Deezer | RSS | More

Heavy metals shouldn't be there, I tell you.
But they are.
"For cryin' out loud, Tony. What in blue blazes are you talkin' about?"
Easy there little buddy. I'm talkin' about the so-called big bang again. And this time it's what's not supposed to be out there. Especially out in the far reaches of the universe. Heavy elements like iron and heavy hydrogen. Yeah, according to the silly big bang theory, there should only be light elements like hydrogen, helium, and lithium. (Check out my talk about the Sting of lithium.)
But guess what.
There's a place in the universe, with the mass of 300 trillion suns. And it has a Merrimack (that's a ship) load of iron. Maybe even lots more. But that shouldn't happen if the big bang is true. And get this. "Heavy elements are even relatively abundant in nearly empty regions of space that are far from stars and galaxies."
So "empty regions" of space contain heavy elements. But empty talking heads still choose to believe everything in the universe came from nothing. And then a "big bang" occurred.
Let's recap.
First, there was nothing. Then, suddenly everything came from that nothing. And people see no problem with that.
And I'm considered a loon. Or unenlightened. Just because I say all the complex design in even a single human cell points, inextricably, to an even more complex designer. Sure, I'm the one living in a fairy tale illusion.
Heavy metals to flower petals,
Creation down the line.
Best conclusion; it's no illusion,
It all came by design.
Stay tuned,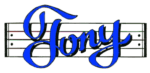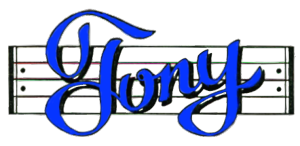 My books are also on Amazon.com or Apple Books
Grab some Merch
Or how about some music for kids