Heart throb of the 80s
Yeah, I played music for a living back in the 80's. A bit before that, and a long time after that, too. But those 80's were a ton of fun. Straight ahead beats. Bright colors and pastels. Pushing up the sleeves on sports jackets. Big hair…on both guys and girls. And back then, the term "heart throb" was still being used a lot. Do an image search for heart throb of the 80s, and you'll find just about all guys. But I wrote a song about the ladies.

Podcast: Play in new window | Download
Tune In On iTunes Apple Podcasts | Google Podcasts | Spotify | Android | Pandora | iHeartRadio | Stitcher | Email | TuneIn | Deezer | RSS | More

Because I'm a red-blooded male, I preferred the female heart throbs.
But something that was so true then (and still is) was how many of those female heart throbs didn't use their attractive powers in a good way. So I decided to write a song about it. I'm sharing those lyrics here. And Rhyme and Reason Podcast subscribers will get the song delivered to their inboxes and/or preferred podcast players.
Heart Throb
She's got her new shoes on and a lot of money
She's got that million dollar smile and those killer eyes
And she's gonna call all her friends
Tonight they're gonna party
They're gonna find them some men
And cut 'em down to size
She's a little heart throb Just a little heart throb
She wanna break the boys' hearts
Then toss them all aside
She's a little heart throb. She love to make your heart throb
And her woman's intuition leaves them nowhere to hide
She's got a hot pink skirt and a yellow t-shirt
She's got the lightning in her legs
And the lasers in her eyes
She's gonna call all her friends
Tonight they're going dancing
And when they find them some men
They're gonna cut 'em down to size
chorus
But some night she's gonna find a man
Who's gonna take her by the hand
And fill her full of sparks she can't explain
And when she finally does I know
She'll have to leave her friends and go
To free herself from this life in the fast lane
© 1985 Tony Funderburk
Stay tuned,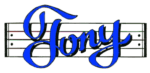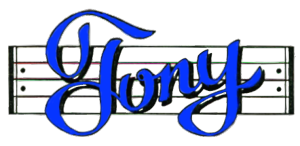 My books are also on Amazon.com or Apple Books
Grab some Merch
Or how about some music for kids
[mc4wp_form id="14357″]
Don't forget your RhymeTender on the way out. Feed the tip jar.
Subscribe to
Rhyme and Reason with Tony Funderburk
Or subscribe with your favorite app by using the address below