Podcast: Play in new window | Download
I've mentioned before how I enjoyed superhero comic books when I was a kid. And I
mentioned
how I didn't dive into them nearly as much as other guys I knew back then. And I bring it up, now, because it's really something how comic book superheroes pop up even when you're not looking for them. For example, I was looking up some hawk and dove information, today, and *pop*…
The Hawk and Dove duo, from DC comics, appeared at the top of the search.
I read a little of the blurb that said they first appeared back in 1968. And I don't remember ever hearing of them before. But the Wikipedia article (which means it's absolutely true) said the super heroes were…
"…two young heroes with contrasting personalities and diametrically opposed ideologies who, by speaking their superheroic aliases, are transformed and granted power sets of heightened strength, speed, and agility. With Dove embodying reason and nonviolence and Hawk embodying force and aggression, the two heroes complement one another to effectively fight evil."
Did you catch the little sleight of verbiage in the description?
Dove embodied "reason and nonviolence" while Hawk embodied "force and aggression."
But, in real life, when you gotta "effectively fight evil," you'd better use reason and force. Because evil doesn't care about your nonviolent and philosophical tactics. Evil wants to destroy you. So, you can start with reason.
And Dove says…
"Hello Evil. I'd appreciate if if you'd listen to reason and stop trying to destroy everybody. After all, if you destroy everybody, who will you be able to rule? Can't we have a chai tea and talk it over?"
But when evil doesn't respond to kindness, delivered with sound reason and logic and caring, you'll need to kick it up a notch or two.
"OK, evil. We're just not gonna tolerate you upsetting the fine folks around here. Now, stop it this minute. Do you hear me? Stop it. Or you'll spend the evening in your room thinking about what you're doing."
And let's say evil still doesn't comply with your wishes.
That's when you see the true hawk and dove difference.
Because Hawk says…
"Evil. Stop now! Or you WILL be stopped in a way you'll never forget! And it'll happen so fast, you'll think you've gone back in time and turned good."
Yeah, those are some options. A couple of scenarios. Another one is…you can do nothin'. And wait. And see if Evil will just get tired of his dastardly ways. Or you could…
Do Somethin'
Lightning, thunder…got this feeling that's pulling me under
Magic, voodoo…when it's got you what can you do?
I feel like I'm not the master of my fate
I do what I must and everything else can wait
I'm rolling in and out more often than the tide
And I don't wanna be content to let it ride
I gotta do somethin'
"˜Cause doing nothing's wrong
I gotta do somethin'
To last my whole life long
Find balance with the hawk and dove
Keep living for the perfect love
I believe my God above will help me…
Help me do somethin'!
Longing, yearning…got this fire that won't stop burning
This existence takes the path of the least resistance
I don't wanna waste the time that may remain
I wanna get all that I can out of my brain
I wish that I could always see which way to go
But it's up to us to pray…and God to know
chorus
inst…chorus to end
© 1988 Tony Funderburk
Stay tuned,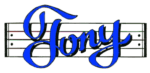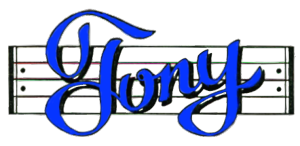 Get my Rhyme & Reason Podcast delivered (free) right to your device.
My books are also on Amazon.com or Apple Books
Grab yourself an un-cool T-shirt
Or how about some music for kids