Hate the sin – love the sinner?
God doesn't do that, so how can you?
How many times have you heard you should hate the sin love the sinner…and ask God to help you do it? I'm here today to tell you it's physically impossible to hate sin apart from where it resides…in the sinner. Because sin doesn't exist apart from your body and because sin isn't what God is sending to hell…your goal shouldn't be to separate sin from the sinner. It should be to get a better focus on sin, using God's Word and wisdom. And you should ask God to help you judge rightly. Ask Him to help you see more clearly the sin in your own life and how you can help others with theirs. If you're going to hate the sin, then love the sinner and tell him he needs Jesus. You can't do that without first making a judgment call. Sorry, but you're gonna have to judge, but here's some help…

My recommendation to you, if you're a Christian, is to dig in more deeply to Paul's writings. This is good advice for an unbeliever, too. Start with Paul's writings to the Galatians, then the Ephesians, then the Corinthians and Colossians. As you read his words, ask yourself if you're like one of the Galatians, Ephesians, Corinthians, or Colossians. Do you find yourself in their troubled shoes? Are you walking and talking Christianity without realizing what it truly means? Do you parrot non-biblical clichés like "hate the sin love the sinner" or "cleanliness is next to Godliness" or "God is all about forgiveness" or "who am I to judge?"
Please don't use those phrases anymore. Read Paul's writings and see if you find him saying any of those things. You won't. Instead you'll discover a man who fell deeply in love with the love, forgiveness, power, and judgment of Christ. You'll discover words, inspired by God, telling you to judge. He says the "saints will judge the world". And he asks if you're "unworthy to judge even the smallest matters". When you read that passage, you'll discover how important it is to be able to judge rightly and wisely.
And here's the kicker for why you should stay away from saying "hate the sin love the sinner". Because not even God does that. He won't be sending sin to hell. He'll be sending people. You may have heard God is love. He loves with a love we can't even fully comprehend. But have you heard God also hates? Here are 7 things God hates:
A proud look

A lying tongue

Hands that shed innocent blood

A heart that devises wicked plans

Feet that are swift in running to evil

A false witness who speaks lies

And one who sows discord among brethren
I'd like you to pay special attention to what each of those things has in common. Know what it is? They're all physical. A look is on a face. Physical. Tongue…physical. Hands…physical. Heart…physical. Feet…physical. And the last two are the whole person…somebody who speaks lies or somebody who mumbles and grumbles. God doesn't merely hate the intangible, unseen "force of sin". He knows it couldn't exist apart from human flesh. So, He lists what He hates.
And God loves at the same time. He loves you enough to make a way out of your sin forever. But He won't force you to choose that Way…Jesus. And His love for you will lift you into eternal life when you choose Him. But He hates you if you choose "self love" over His love. And He's made a place for you spend eternity away from Him and all of us who love Him. It's your choice. Choose now. And don't just hate the sin and love the sinner. Learn to love and hate with God's wisdom and discernment leading the way.
Stay tuned,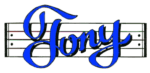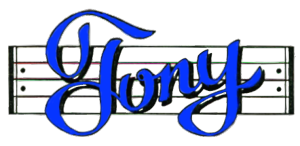 P.S.  Your support for my Words and Music means the world to me. Please share them with others. Here's how"
Discover my ebooks on Amazon.com or Smashwords
Subscribe to my Podcast
Circle me on Google +
Follow me on Twitter
Watch my videos on YouTube
Find me on Facebook
Or use the social media links below